LEEDS PEOPLE FIRST (Leep1) support our members to speak up for themselves and their community. We offer a wide range of activities that improve skills, build confidence and wellbeing.
Listen to us in our own words…
Cafe Leep – Community Cafe
AND Clothing – Celebrating Uniqueness
AND Clothes is a not for profit clothing brand with social purpose. We are a creative enterprise of Leep1 that supports our members to flourish and gain entrepreneurial and employment skills.
Our project provides a supportive space for people to flourish, grow as both individuals and business owners while improving mental health and wellbeing through the arts.
100% of profits go back into building a brand to be proud of, ending stigma and tackling the lack of employment opportunities for adults adults with a learning disability.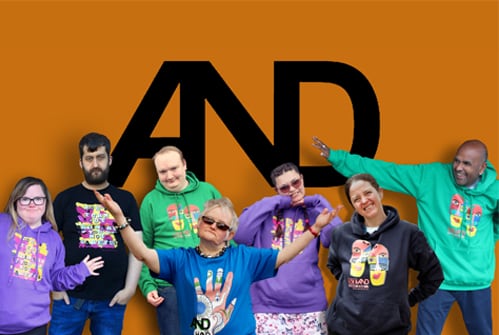 AND Clothing – Celebrating Uniqueness