We do a range of fun and interesting activities at Leep1
Having a good range of skills is an important way to keep safe, feel happier and be more independent. At Leep1 you can learn skills in fun ways, whether that be money skills, office, or art and creative skills.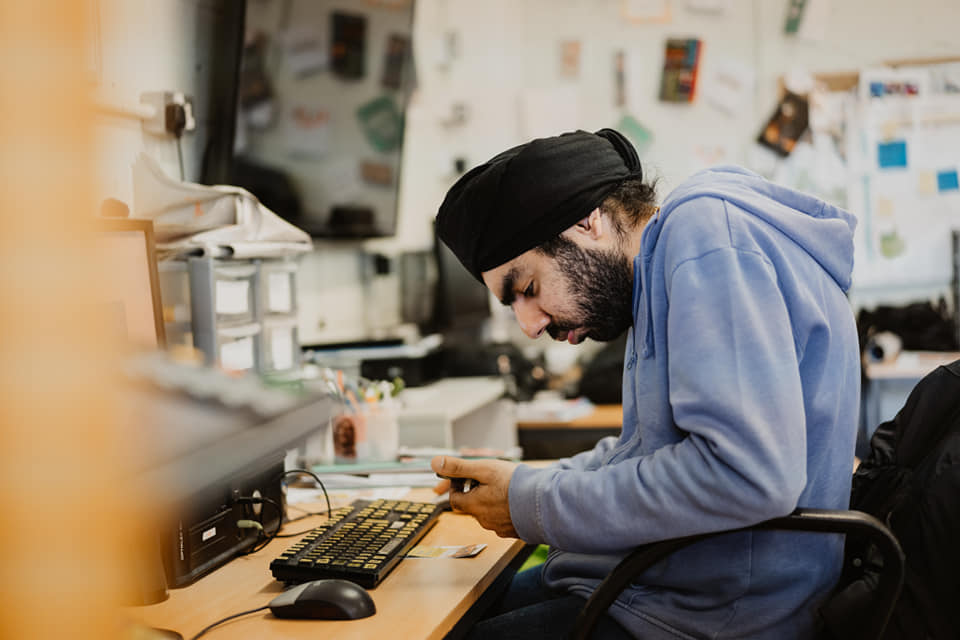 OFFICE & MONEY SKILLS
Our members are actively involved with the office work at Leep1 from answering the phone, updating our social media, organising and planning trips, making flyers to creating PowerPoint presentations for the monthly People's First meetings. Our members are also supported to improve their money handling skills and computer skills.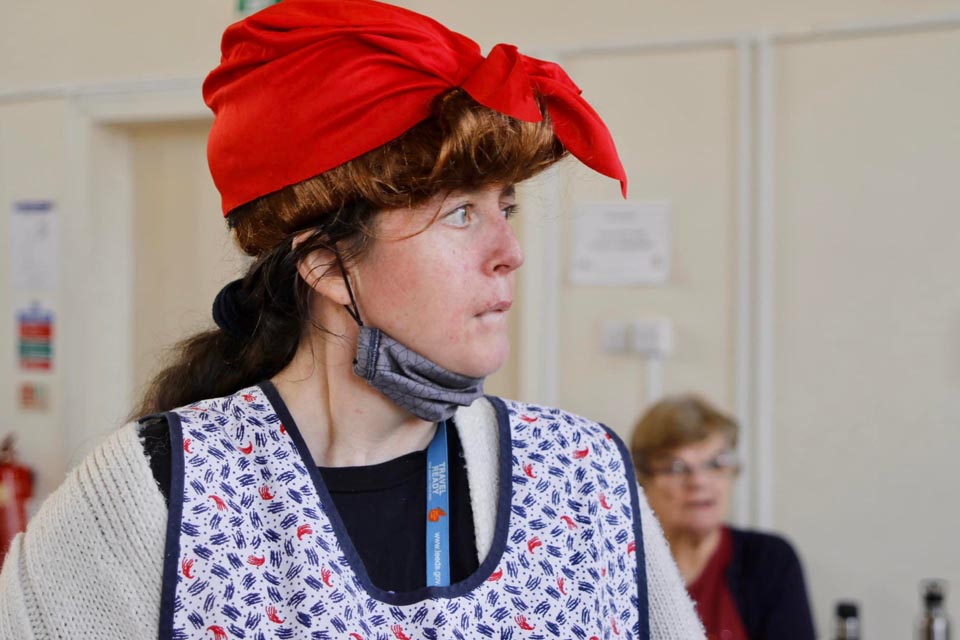 DRAMA
Our members love working with Bright Sparks Theatre. We have weekly drama sessions with them and every year at Christmas our members perform a play. The Drama group is a great way to build confidence and learn communication skills as well as having fun and lots of laughs!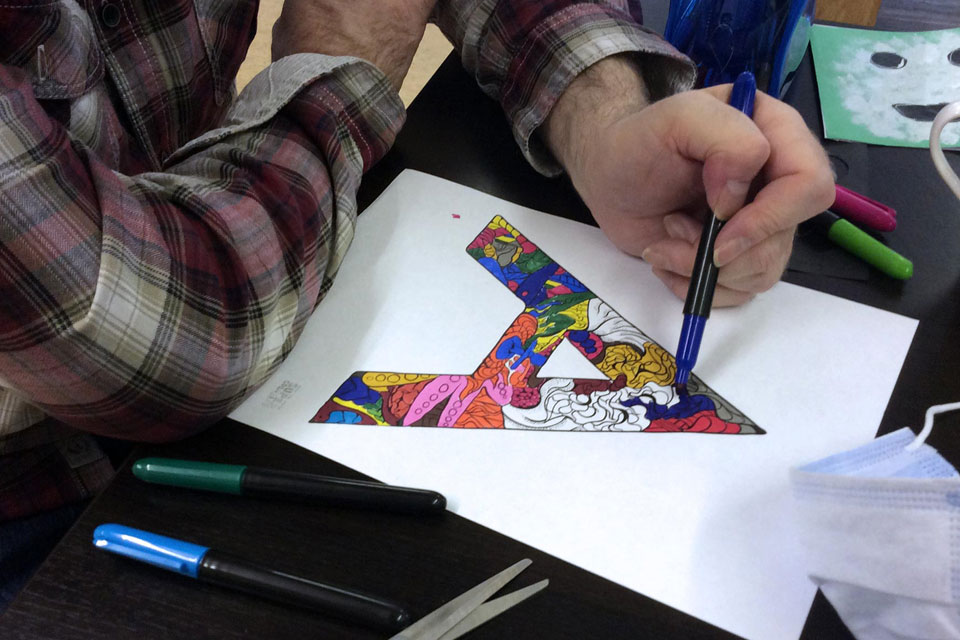 ARTS & CRAFTS
We do lots of creative activities at Leep1 as art is a great way to unwind, relax and helps improve mental health. Our members learn different techniques in painting and crafts making individual work or working together on a joint project. For those really interested in art and design our AND Clothes Project meets once a week to design t-shirts and artwork to sell in our online shop.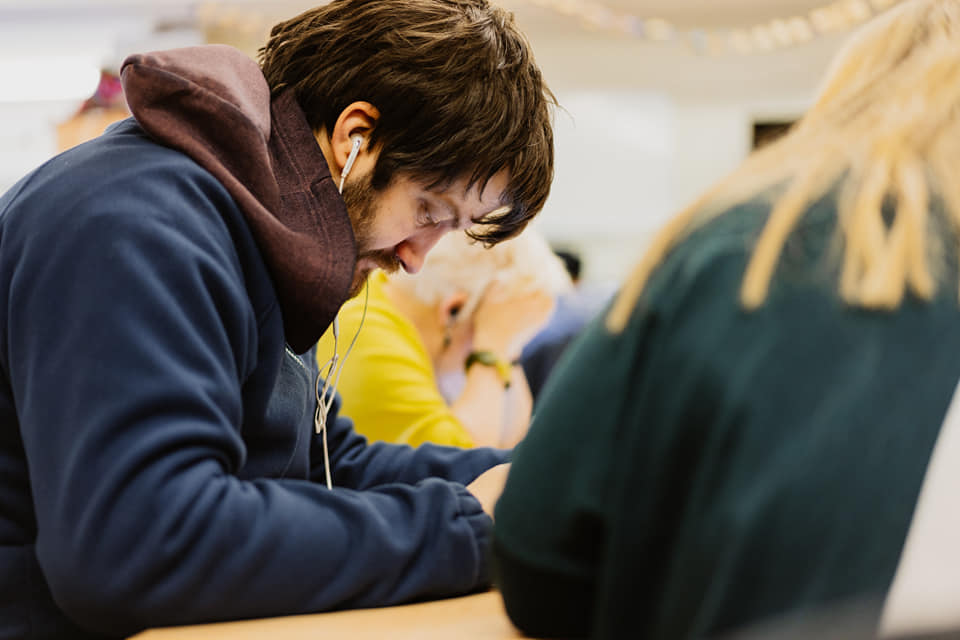 LITERACY
Literacy group helps to build day to day English and Language skills. The group aims to improve reading, writing, spelling and pronounciation. This group also builds up confidence to speak in front of others, such as speaking up and sharing opinions in meetings and reading out presentations.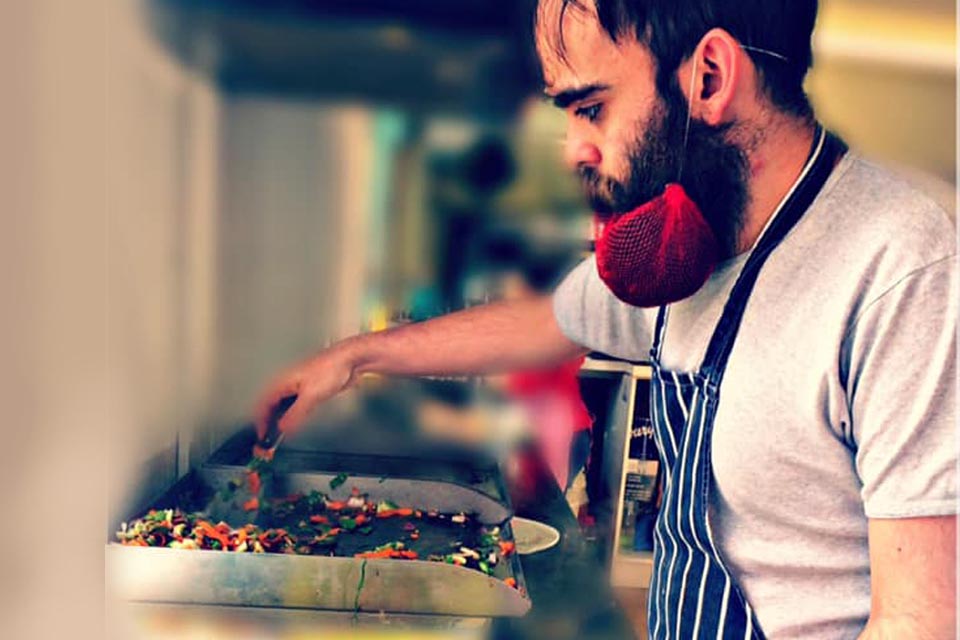 COOKING GROUP
We hope to be reopening our cooking group up again soon. This is a popular group for adults with learning disabilities who enjoy cooking, or want to learn how to cook and become more independent. We create delicious dishes each week using easy recipes that the group choose. If you are interested in joining please contact us at Leep1 for details.
" I enjoy coming to Leep1 and joining in with all the activities"
Kalwant Sidhu