ALaDDIN – Digital Inclusion in Leeds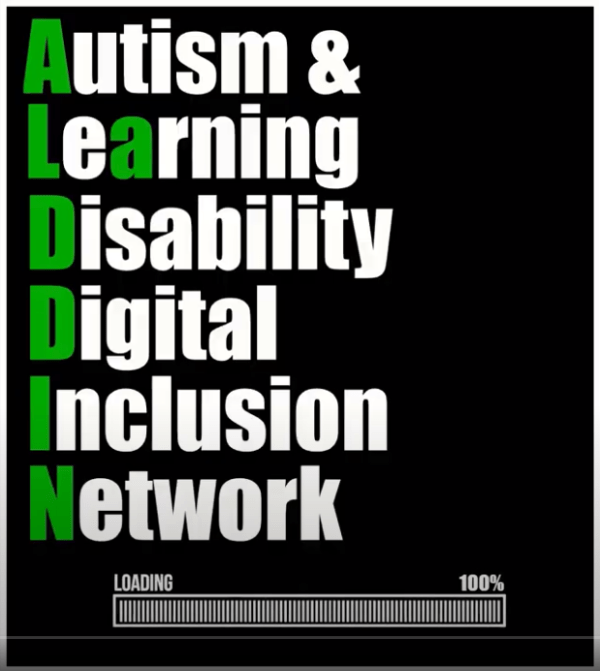 Leep1 are proud to be part of the Autism and Learning Disability Digital Inclusion Network (ALaDDIN) and the 100% Digital Leeds Movement
We are one of 20 other learning disability and autism services from across Leeds who have joined together to improve digital inclusion and online participation for people with autism or learning disabilities. ALaDDIN's mission is to make Leeds the most digitally inclusive city for everyone.
LEEP1 was funded by the Social Enterprise Fund, through UnLtd to carry out some consultation work and report on the digital skills of the learning disabled community. We worked alongside Forum Central to create an easy read Digital Skills Survey which was shared throughout various networks.
The consultations took place online via zoom, working one to one and particpants were paid for their time and input.
LEEP1 Project workers, co-produced and delivered a consultation with a group of 5 people with lived experience of a learning disability and/or autism.
A deductive thematic analysis identified 5 themes around digital skills and confidence:
About Me
Communication
Handling Data and Content
Using Forms
Being Safe and Legal Online
Overall, the participants of this consultation had good, general digital skills and felt that lockdown had helped them to further these skills. People reported that being on their own had put them in a position where they needed to be more self-sufficient,and it gave them the confidence to try using more new technologies and apps. The participants showed peer support throughout and encouraged one another to progress, whilst listening to and supporting each other's fears or concerns about being online.
Please click this button to read our full report…