Brief History
Susan Hanley is the Co-chair for Leep1. She is also passionate about raising awareness and fighting for the rights for adults with learning disabilities. She came up with the idea for Leep1 to start its own clothing brand after attending the Leeds Leaders Conference where she shared how important it was that adults with learning disabilities are also recognised for their skills.
Susan says: "The idea behind the clothing is to raise awareness of adults with learning disabilities and show people what we can do, not what we can't do." The message #abilitiesnotdisabilities became the brand logo (shortened to AND).
Working with a talented artist called Ria from Pyramid of Arts our first designs were created in 2018, which were launched at a fashion show at the Pryzm Nightclub in Leeds. Susan and Ria's artistic collaboration is still one of our top selling designs. It is a bright colourful fusion of pattern and texture emblazened with block printed text: "You'll turn out ordinary if you're not careful"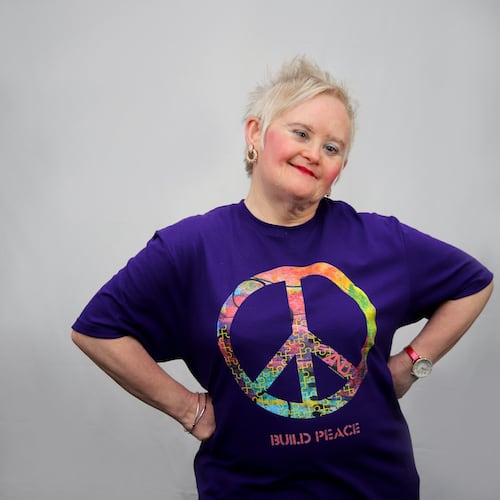 Susan
I am so excited about the AND project, especially now we have launched our new designs we all created together. Our AND clothing range is sold either online or at a shop in Leeds city centre called Fabrication.
Together with the AND team, we want to change public's perception of learning-disabled adults to see what they can do, not what they can't. Together, with our brand (AND – #AbilitiesNotDisabilities) we will make this change.
"AND is helping me a great deal. It's helping with my health and building up my confidence. I'd be miserable without AND"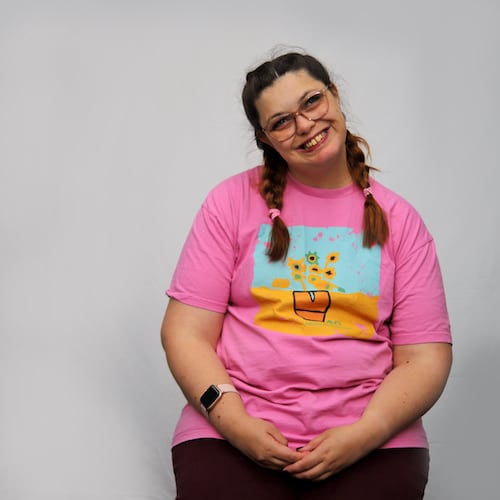 Annette
My favourite thing about the AND team is that I get to see my friends and work with them to create amazing designs.
Whilst on the AND project, I have loved drawing and painting from home. I loved doing the photoshoot and modelling all the different designs. We have done many art projects and designs working together as a team. It makes me feel happy and accomplished when we come together to do different projects.
"I feel proud knowing that I have helped create the AND project."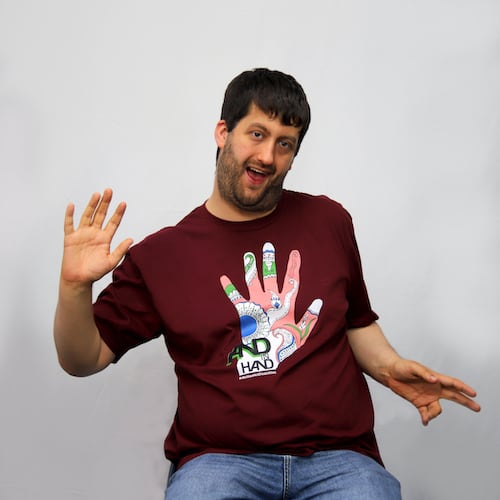 Joe
I got involved in AND right from the beginning, this was because of my involvement with the prototype clothing that was launched back in 2019. I was one of the original models for the clothing and was excited when I was asked to become one of the entrepreneurs helping to shape the business.
We have just recently modelled the new designs which I really enjoyed; it was great to see the final pictures of the photo shoot,
"Over the weeks we grew in confidence as a team. I'm really proud of our work so far."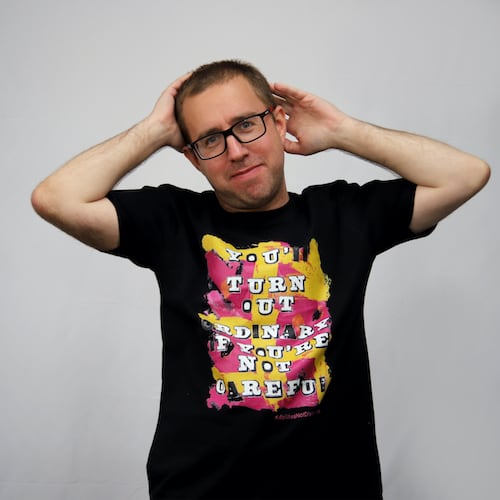 George
"AND has given me structure and improved my mental health, I love being part of this amazing team."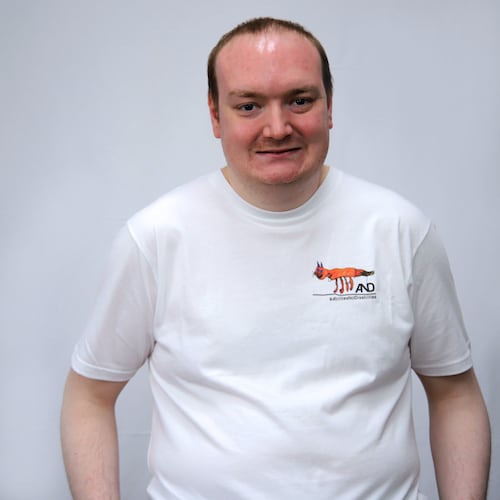 Ashley
The best thing about being in the AND team is the fact I get to do art. I like that the things I have designed are now on sale in shops. Le
I really enjoyed helping to create the window installation for fabrication. The reason I enjoy working as a team is because I like the support that being in a team provides.
"My favourite part of AND is the artwork. I love designing tshirts and hoodies."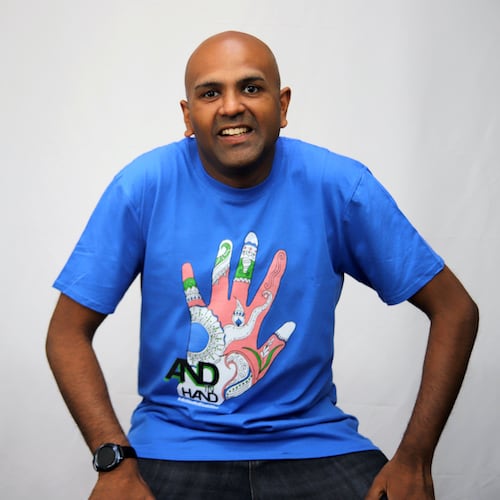 Bhupesh
"I am proud to bring my Hindu Culture into AND. It has given me more confidence – I have never been an artist before. I found it spiritual and relaxing and it helps me to be less stressed. We do good teamwork as everyone has different ideas and skills. I feel part of a family and community."