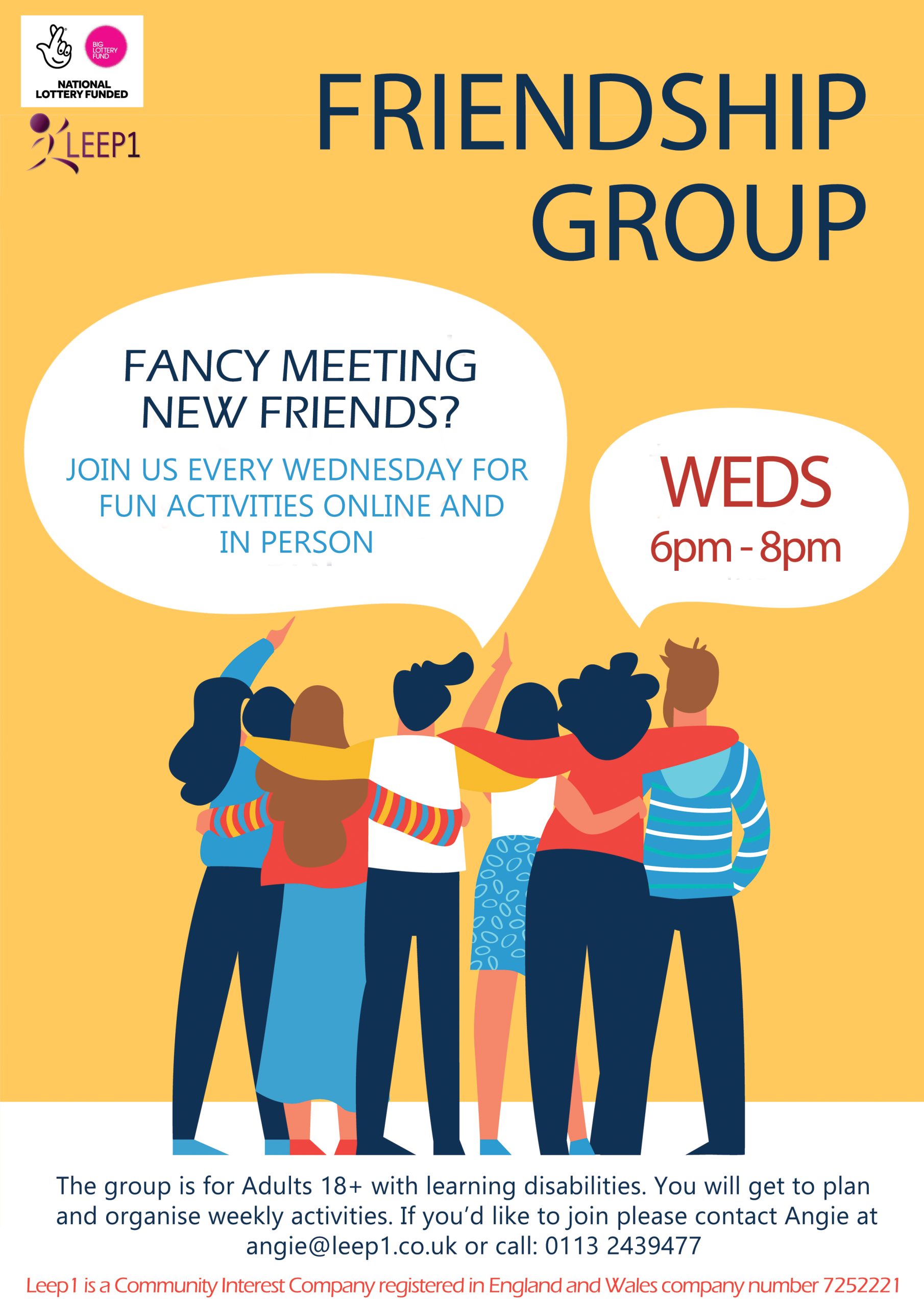 Seeing friends, having fun and meeting new people is what the Leep1 Friendship Group is all about.
Every Wednesday night from 6pm-8pm, we get together and enjoy meals out, trips to the theatre or cinema, karaoke evenings or bowling. The members in the group decide what they would like to do next and new ideas are always welcome! The group is brilliant fun, full of laughter and everyone always leaves feeling positive and happy after spending a lovely evening in good company.
This group is for adults aged 18+ with learning disabilities.
Press play to hear about our Friendship Group.