Hear about the AND Clothing Project
Celebrating the uniqueness in all of us
AND Clothes is a clothing brand with social purpose. We are a small business enterprise of Leep1 that supports our members to flourish and learn life, business and creative skills. The project provides a supportive space for people to grow in self confidence and build a strong mental wellbeing.
We're Not Just A Clothing Company
We are here to change the public's negative perception of disability. We want to end the stigma that people with a learning disability face and showcase talent, skill and abilities.
The AND team are passionate and dedicated to giving themselves and other LD adults around the world a voice using our powerful #AbilitiesNotDisabilities message to put a stop to hate and inequality.
We Care
We love our planet and also care about the people who make our clothes. Our organic range is Fairwear and environmentally friendly.
The brands we choose such as AWD Just Hoods, Earth Positive and Gildan have the highest manufacturing and ethical standards. Our choices make sure we are not harming the planet and we are doing our best to look after the people who work in this industry.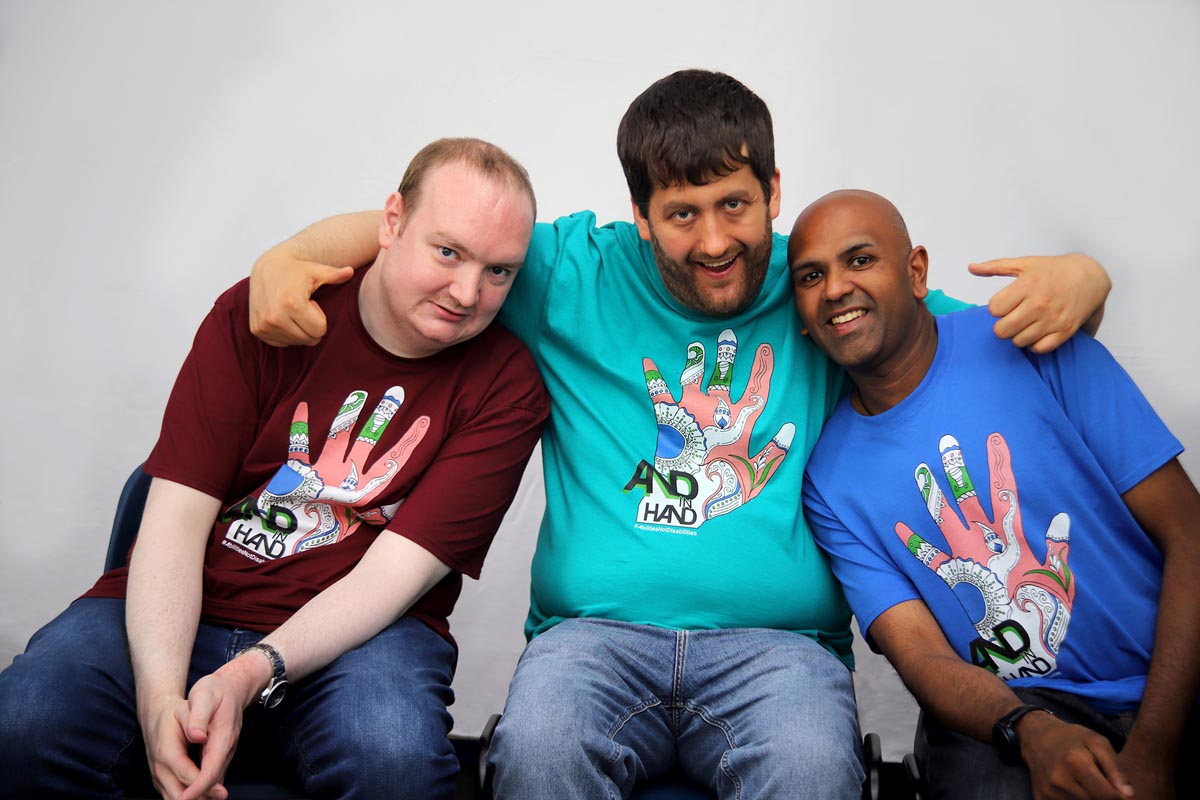 Our eight team members run all aspects of the business from creating the artwork, business development, marketing, events and sales. Find out more about them here.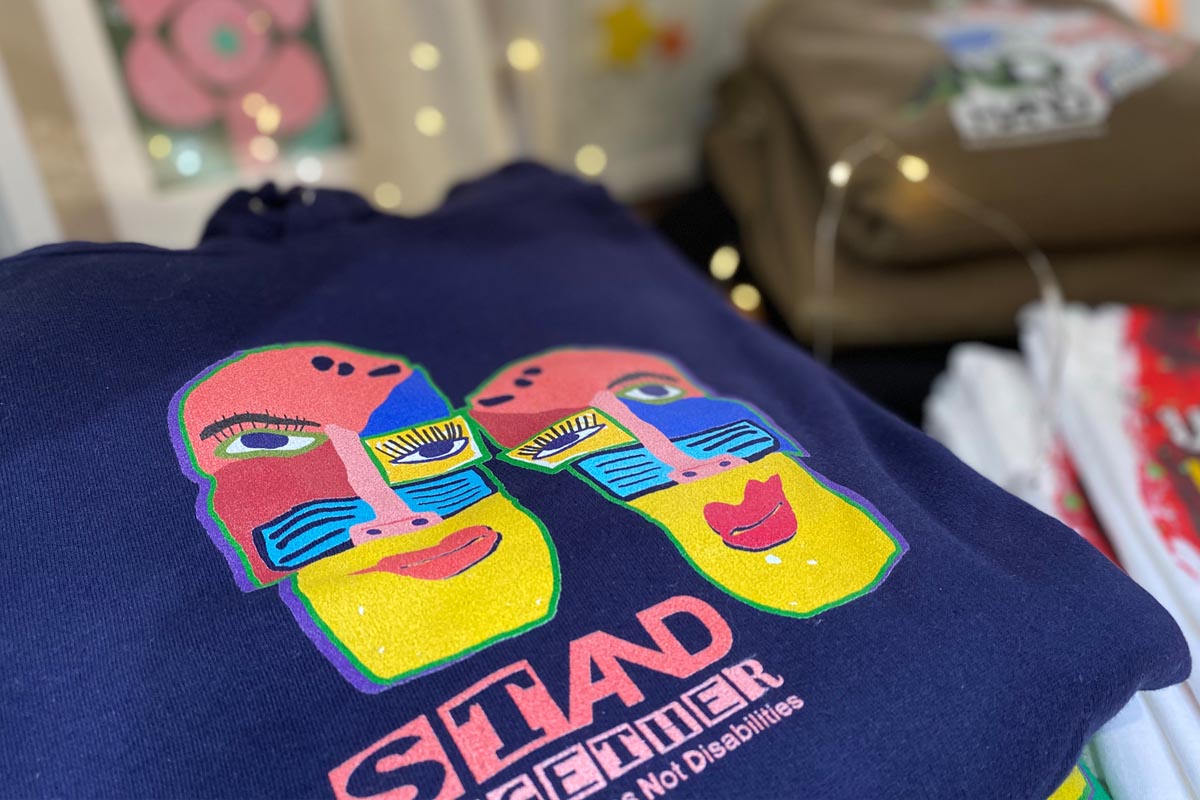 Our quality printed casual wear includes hoodies, t-shirts, bags and an organic range all with powerful slogans and vibrant designs created by our team of artists.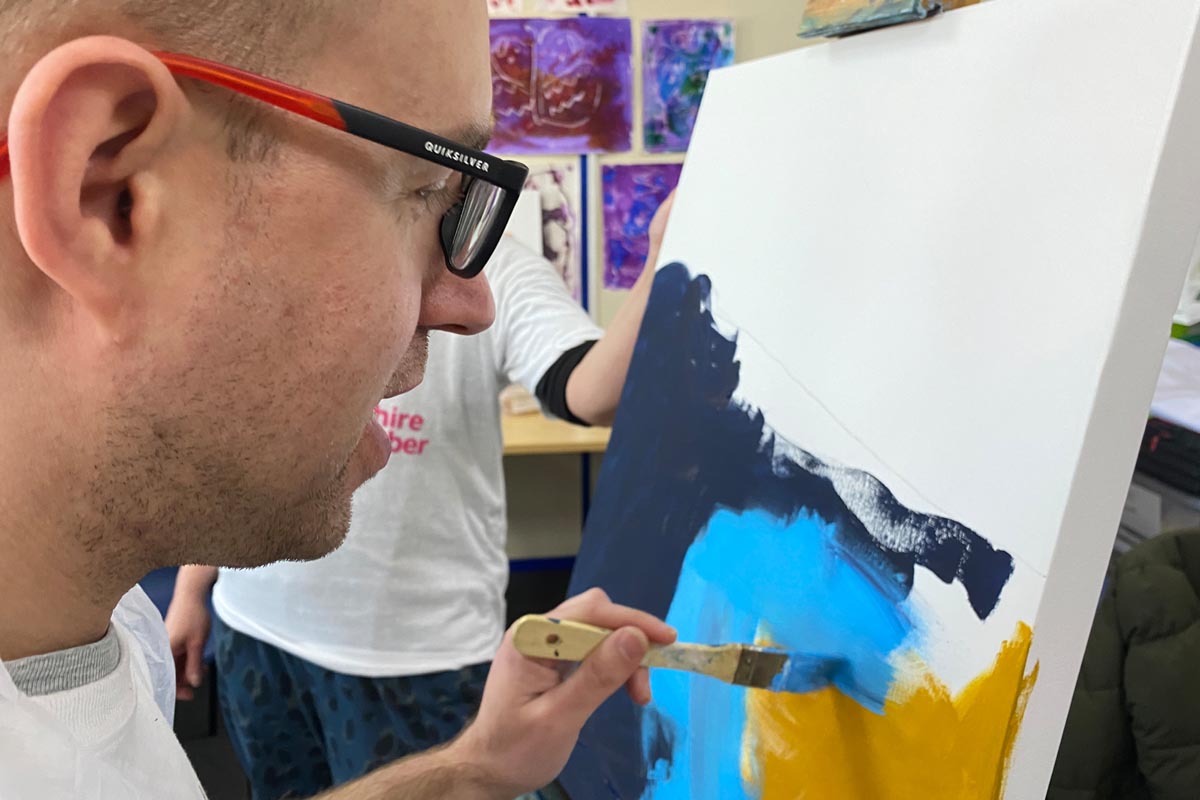 100% of profits go back into building a brand to be proud of – improving the wellbeing of our members and creating a supportive space where adults with learning disabilities earn employment and life skills.
Funded Through