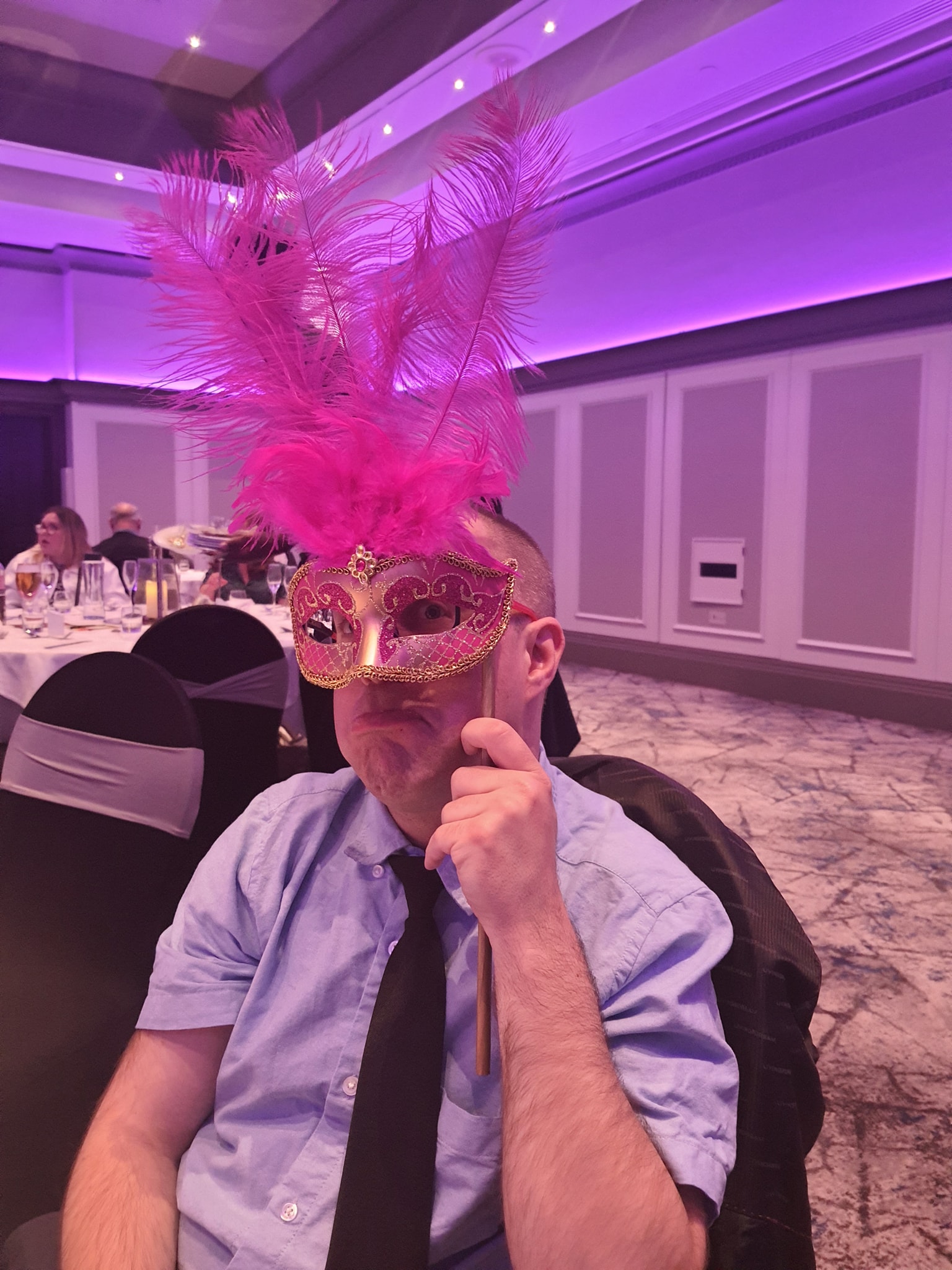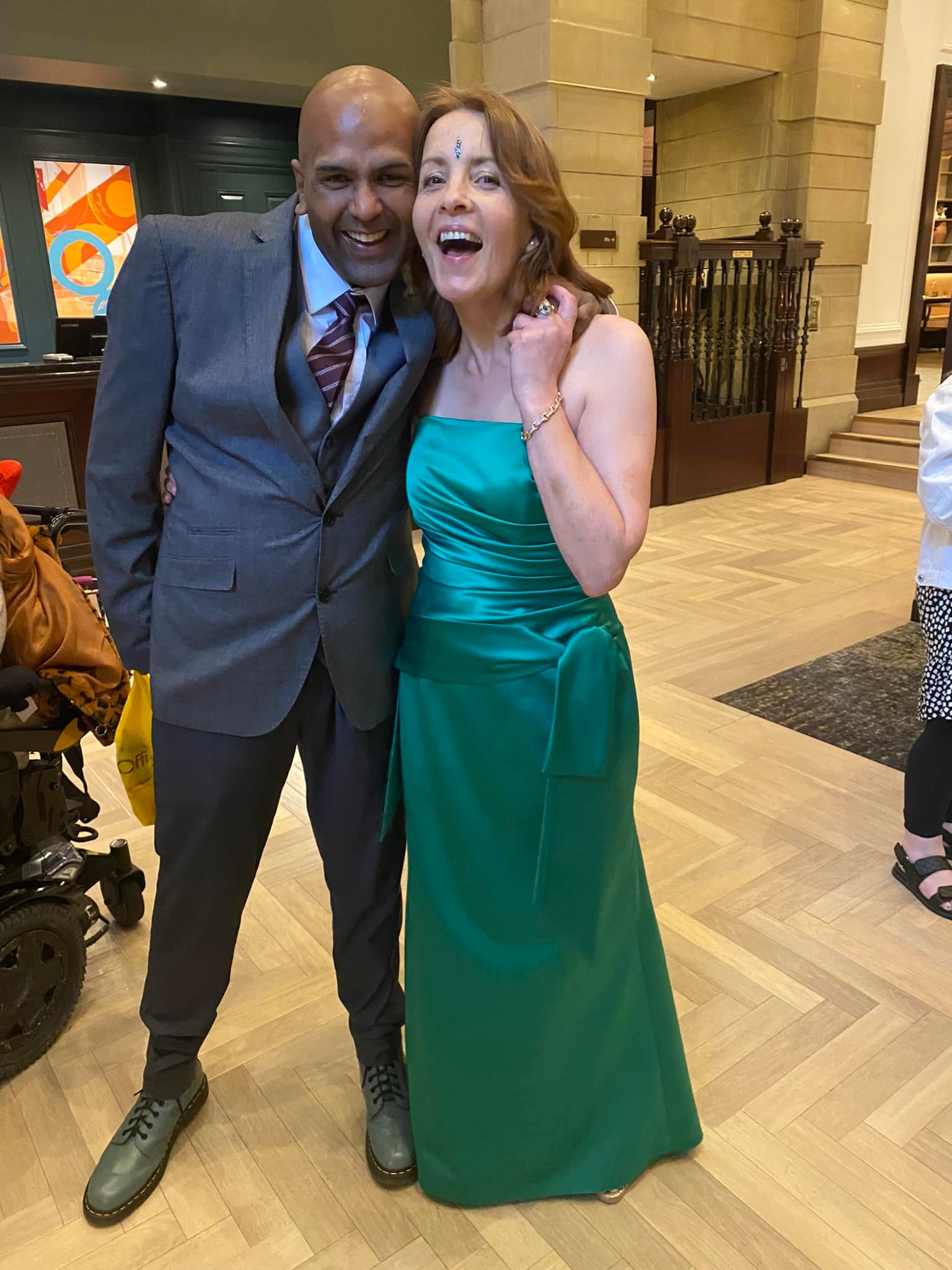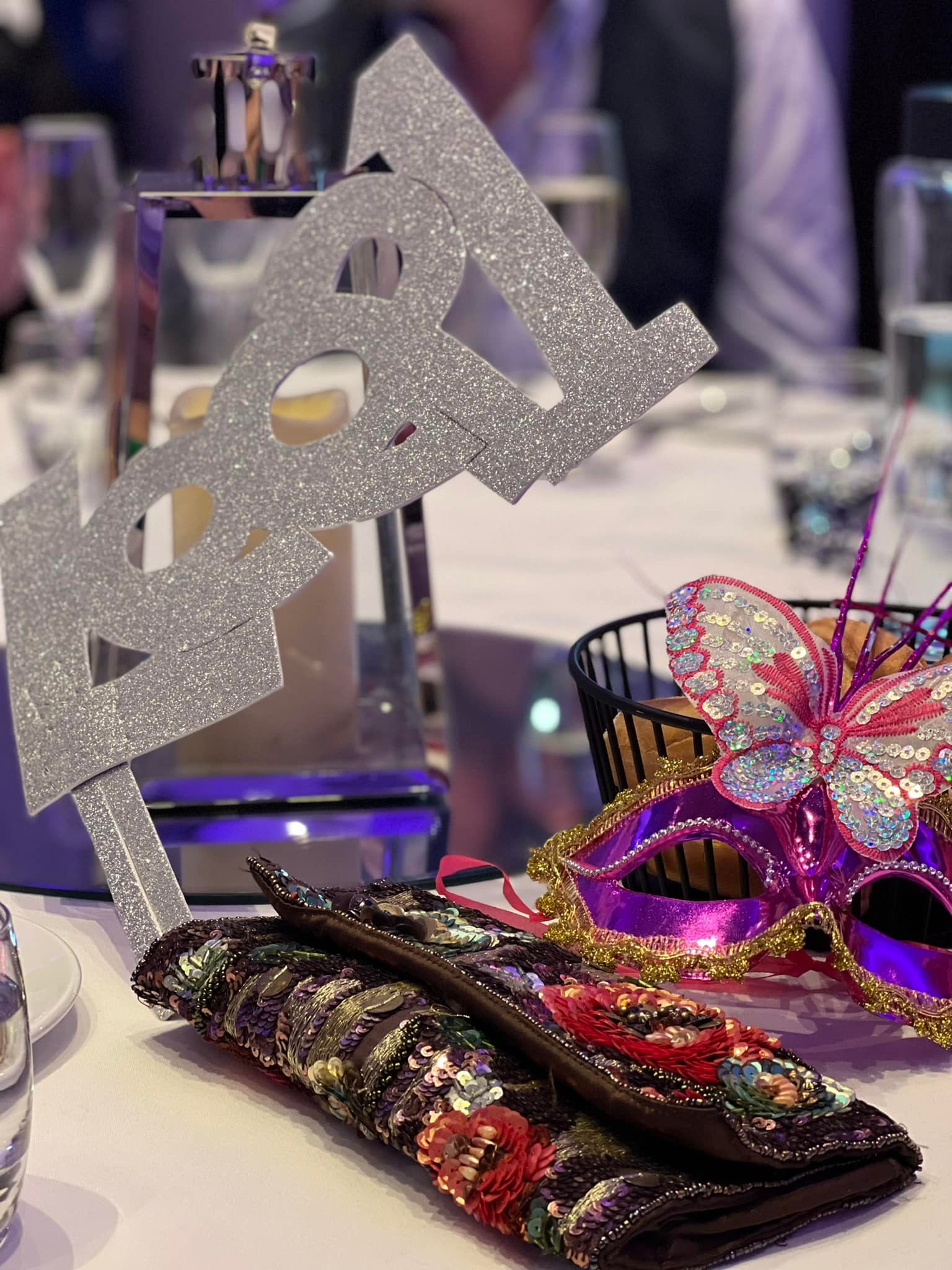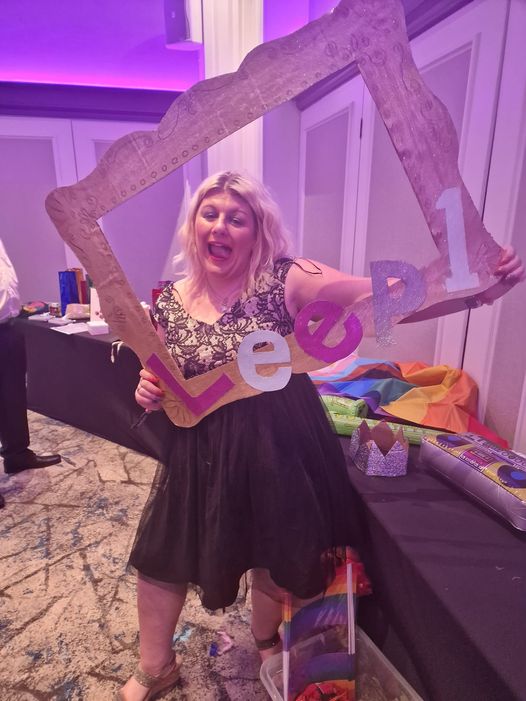 It finally happened!!!
On Friday 20th May we finally celebrated our milestone anniversaries by hosting a glamourous Masquerade Ball at the Marriott Hotel in Leeds. The ball was originally planned to celebrate Leep1's 10-year anniversary back in 2020 but plans were delayed several times by the pandemic.
Last Friday the event finally took place and it was definitely worth the wait! The evening was a joyous celebration of all the achievements of our members and a way to commemorate how much our service has grown and developed in the last decade.
The event was a huge success with around 130 people coming along to celebrate with us. Guests were dressed up in their finest party wear and everyone enjoyed fine food, music, dancing and most importantly a chance to be with friends and fellow supporters.
The evening started off with a red carpet arrival with trays of Prosecco to get everyone in the party mood. Everyone looked absolutely amazing in their gown, suits and masks.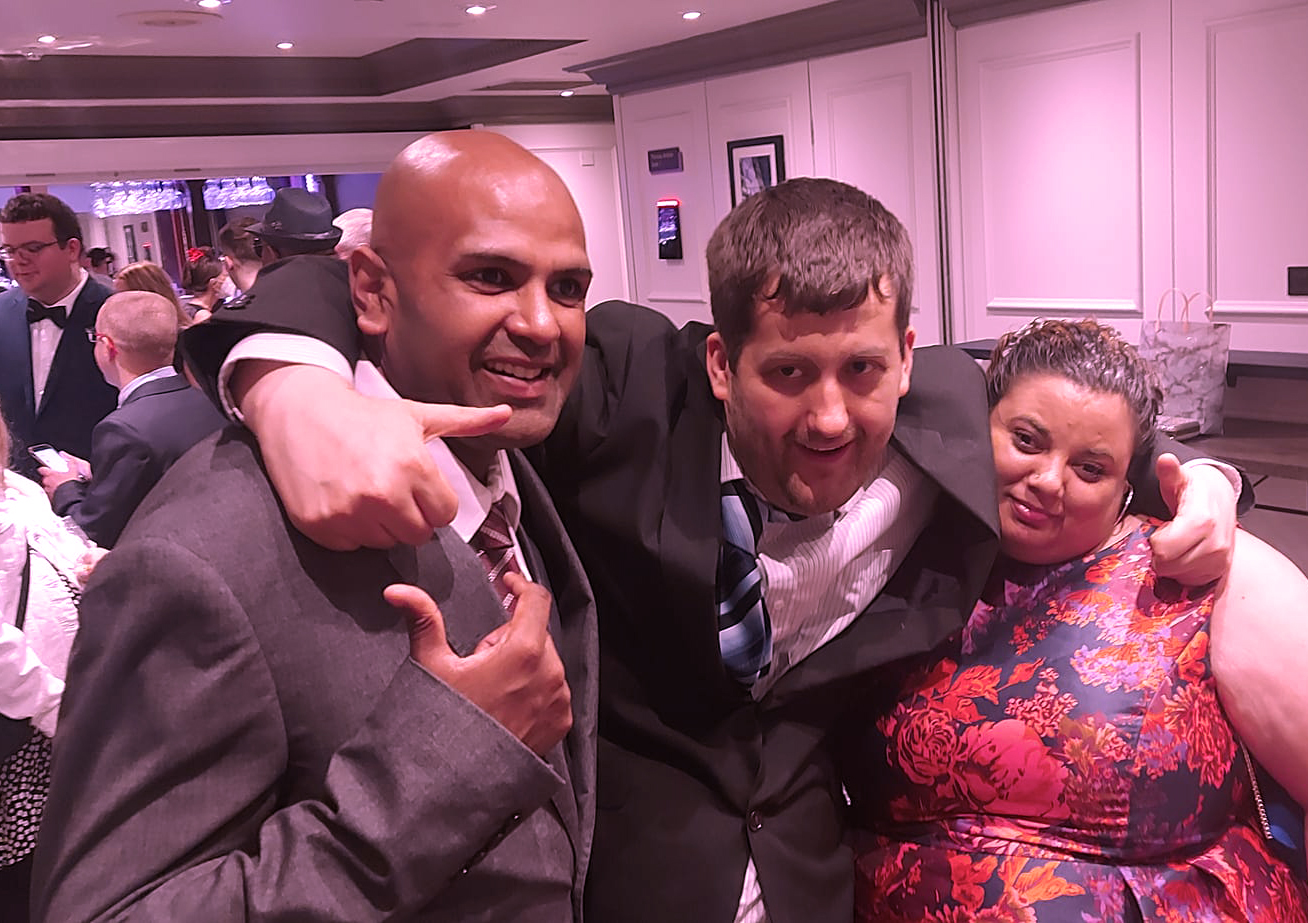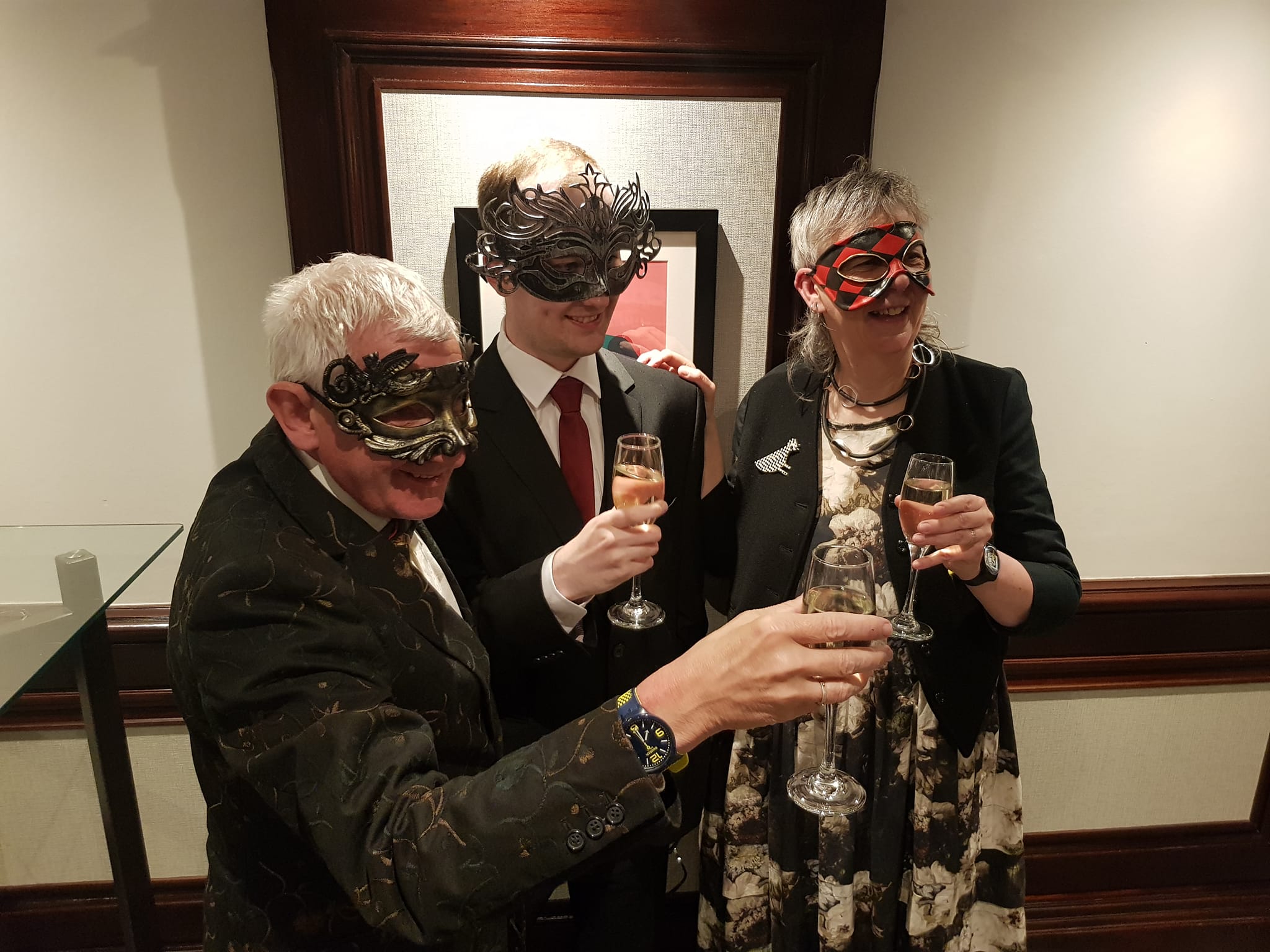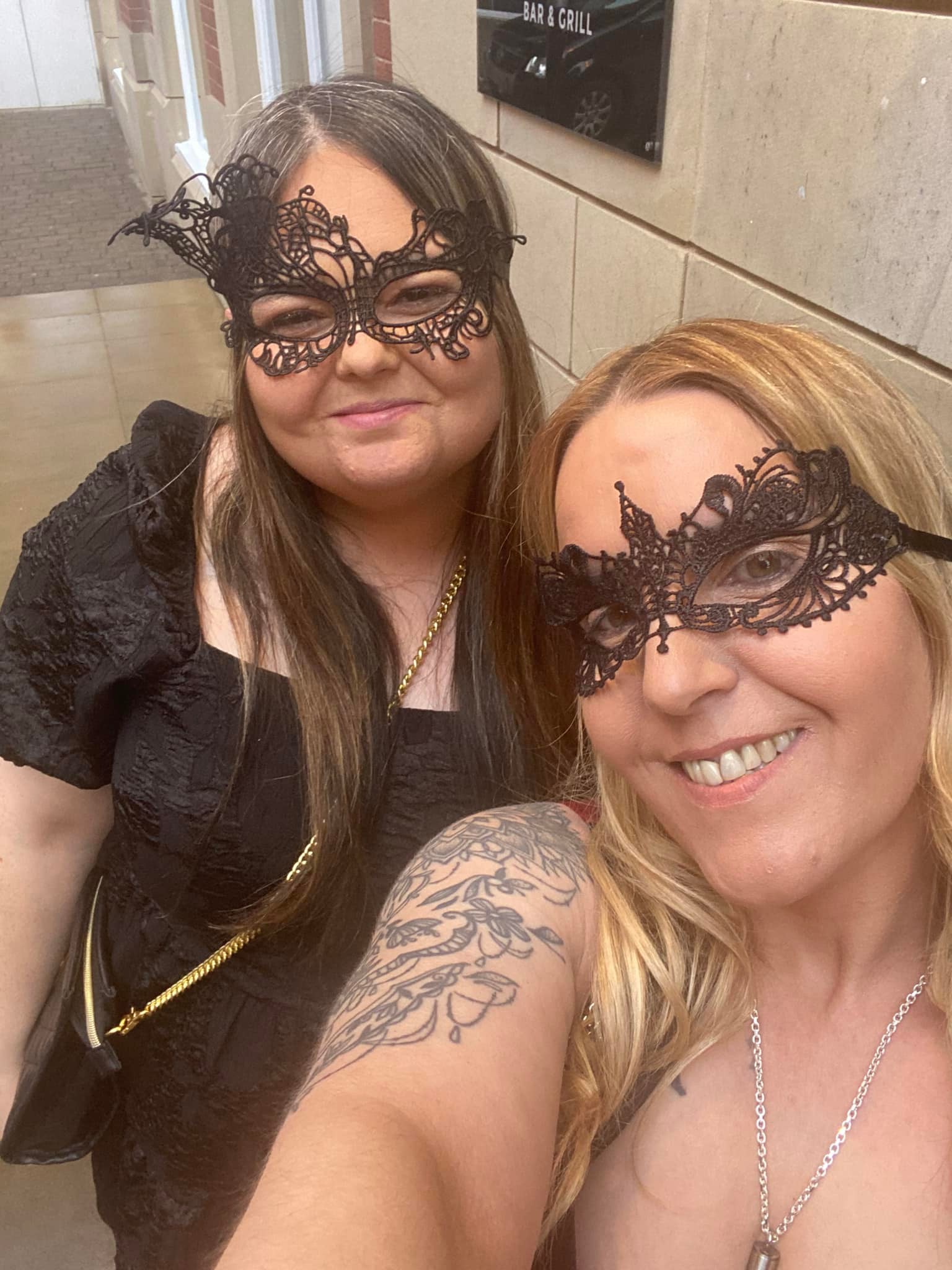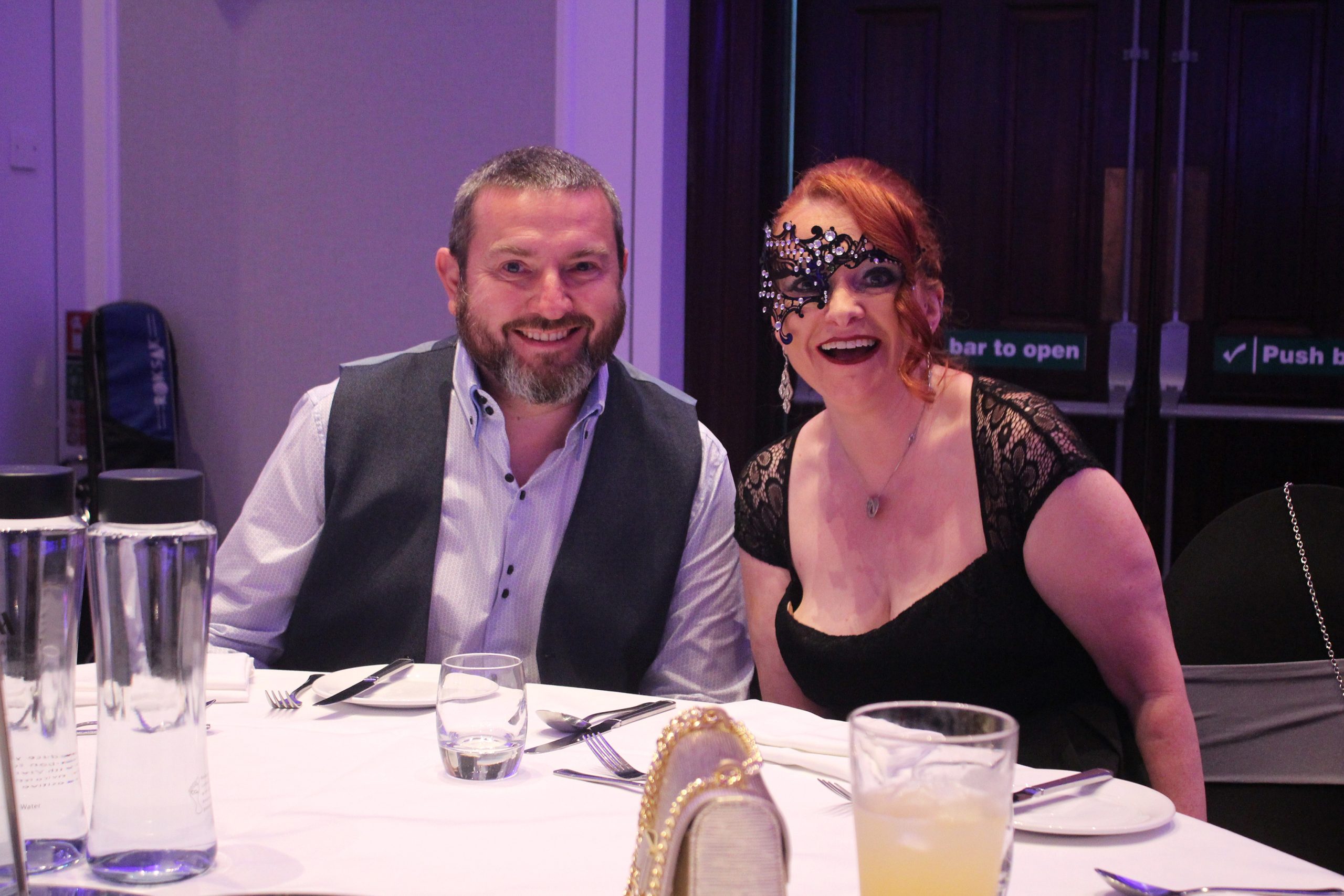 After some introductions from the evening's compere Nick, Helen (our new Leep1 manager), Kimberley (Leep1 Chair) and Philip Bramson (The Advonet Group's Chief Executive), the evening got underway.
We enjoyed a three-course meal together and then the evenings entertainment really got into full swing. We'd like to say a huge thanks to Nick and The Attic Band for performing live on the night. The very talented Jenny Robinson sang live with the band which was a lifelong ambition and dream for her. She was absolutely amazing! There is now an exciting collaboration brewing and Jenny may join the band on a more permanent basis.
Jenny and The Attic Band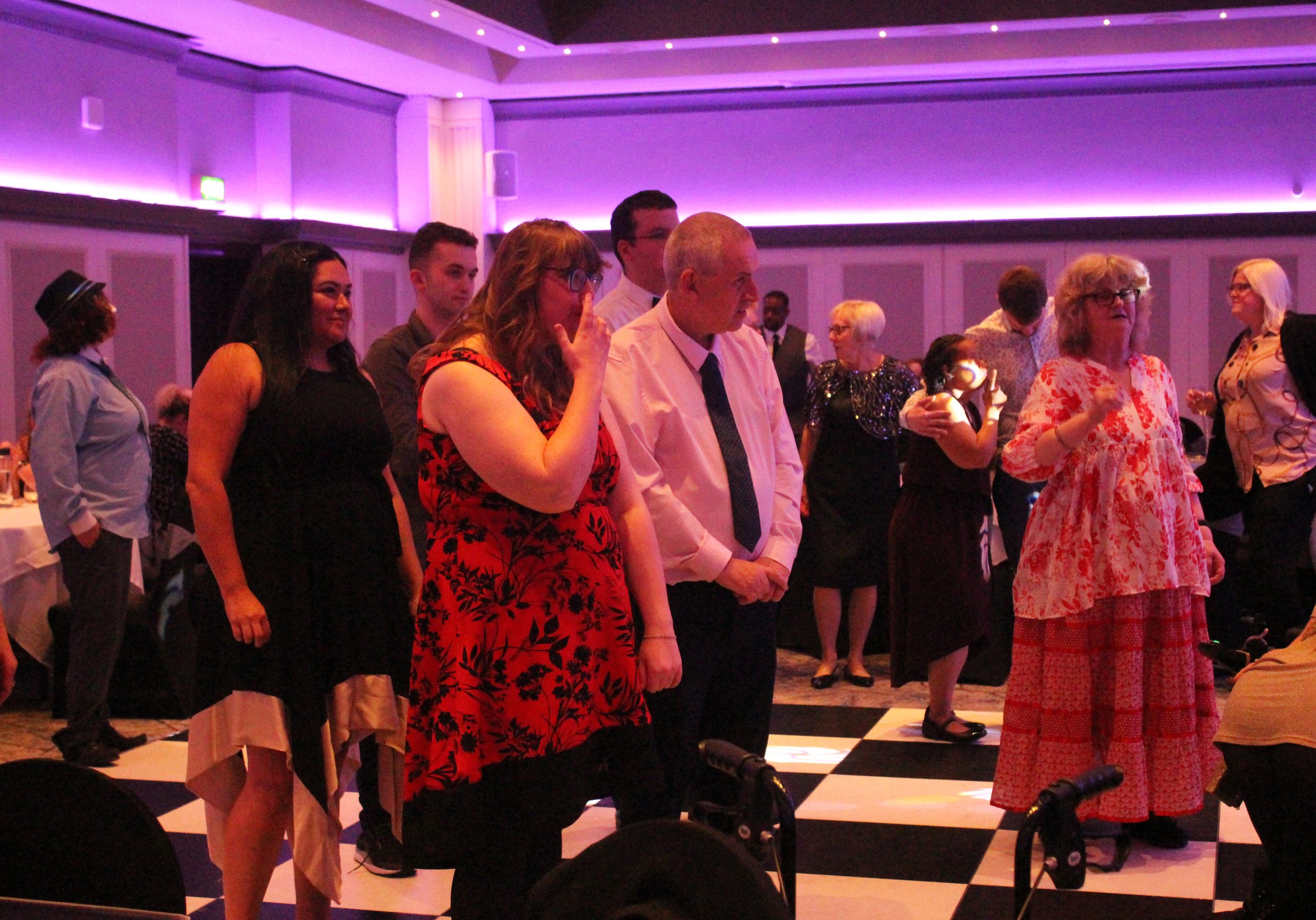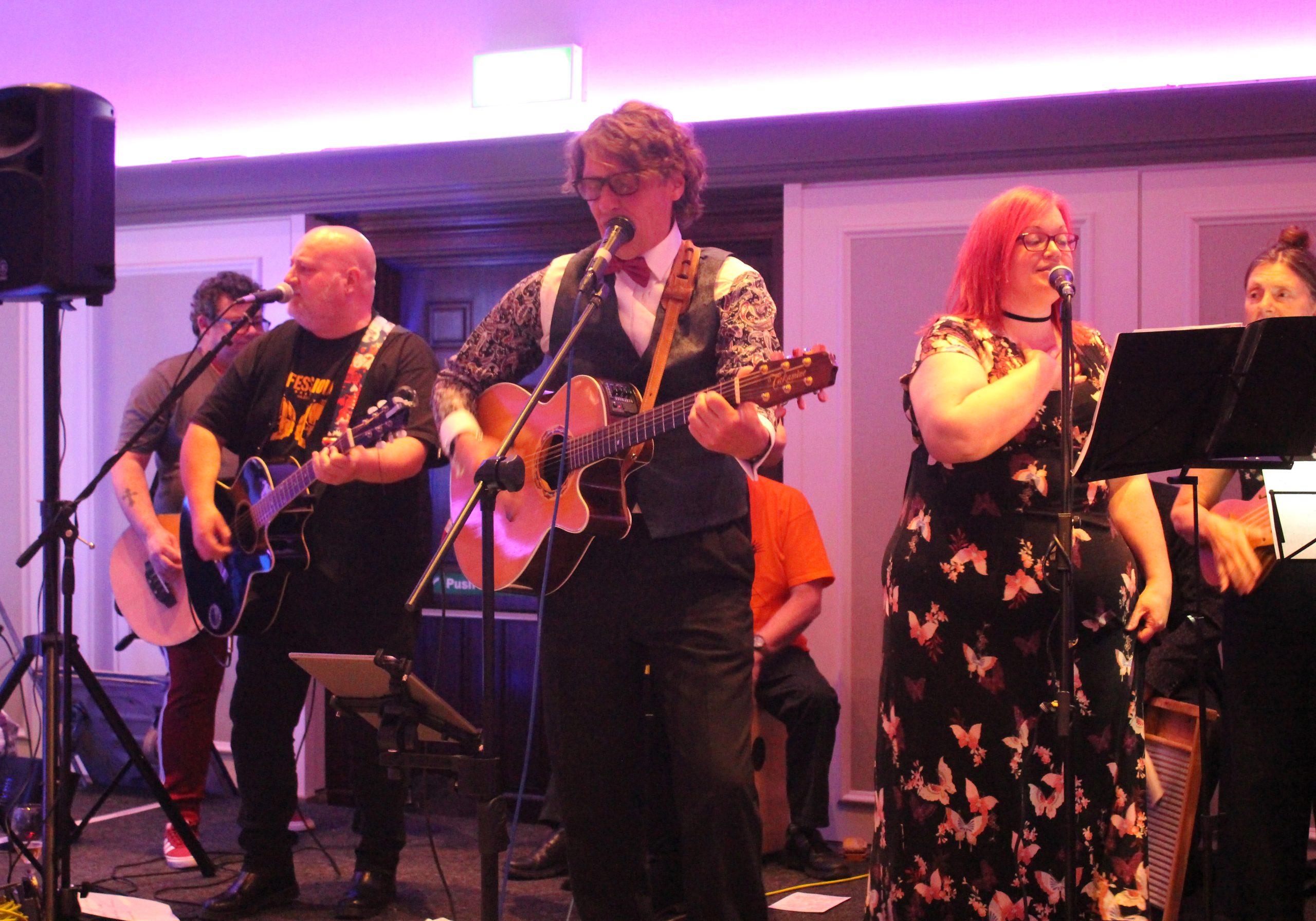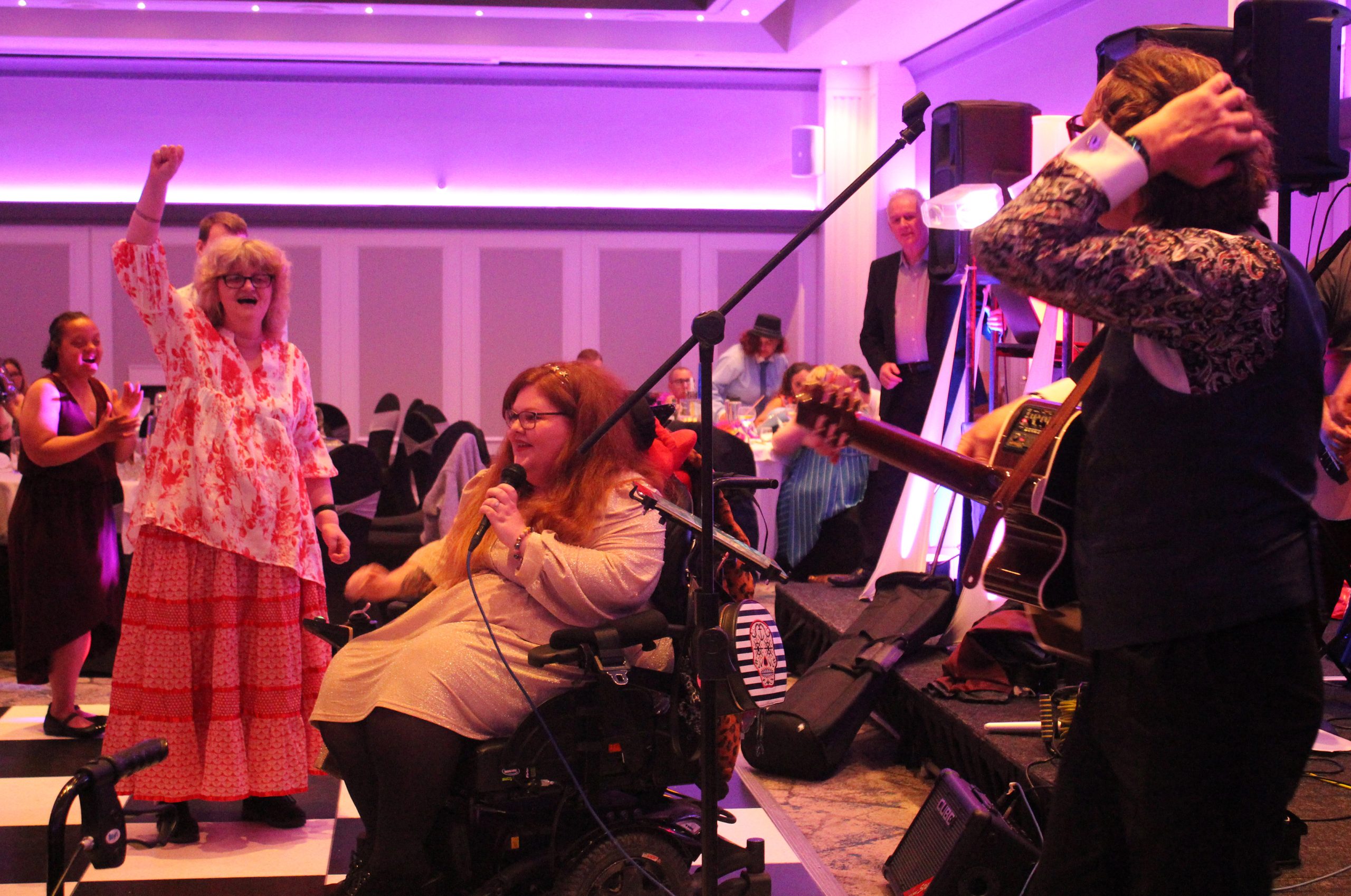 We played stand up Bingo, flip the coin and then a raffle draw where the grand prize was an evening and breakfast for two at the prestigious Marriot Hotel. Thank you to all the organisations and individuals for their generosity and donating prizes for our raffle.
The dress up box and photo booth was a big hit throughout the evening. Ball gowns and suits were soon accessorised with feather boas, cowboy hats and fancy headwear.
As you can see, the evening was lots of fun. But importantly we needed this celebration together to rebuild those friendships that became distant due to the pandemic. The last few years have been so hard for everyone worldwide and our members have felt it more than ever.
Due to the success of this event and the feedback we have received so far it may be that this becomes a regular feature in our calendar. I mean, who doesn't like getting dressed up and having a ball?!
Our #Leep1Masquerade Gallery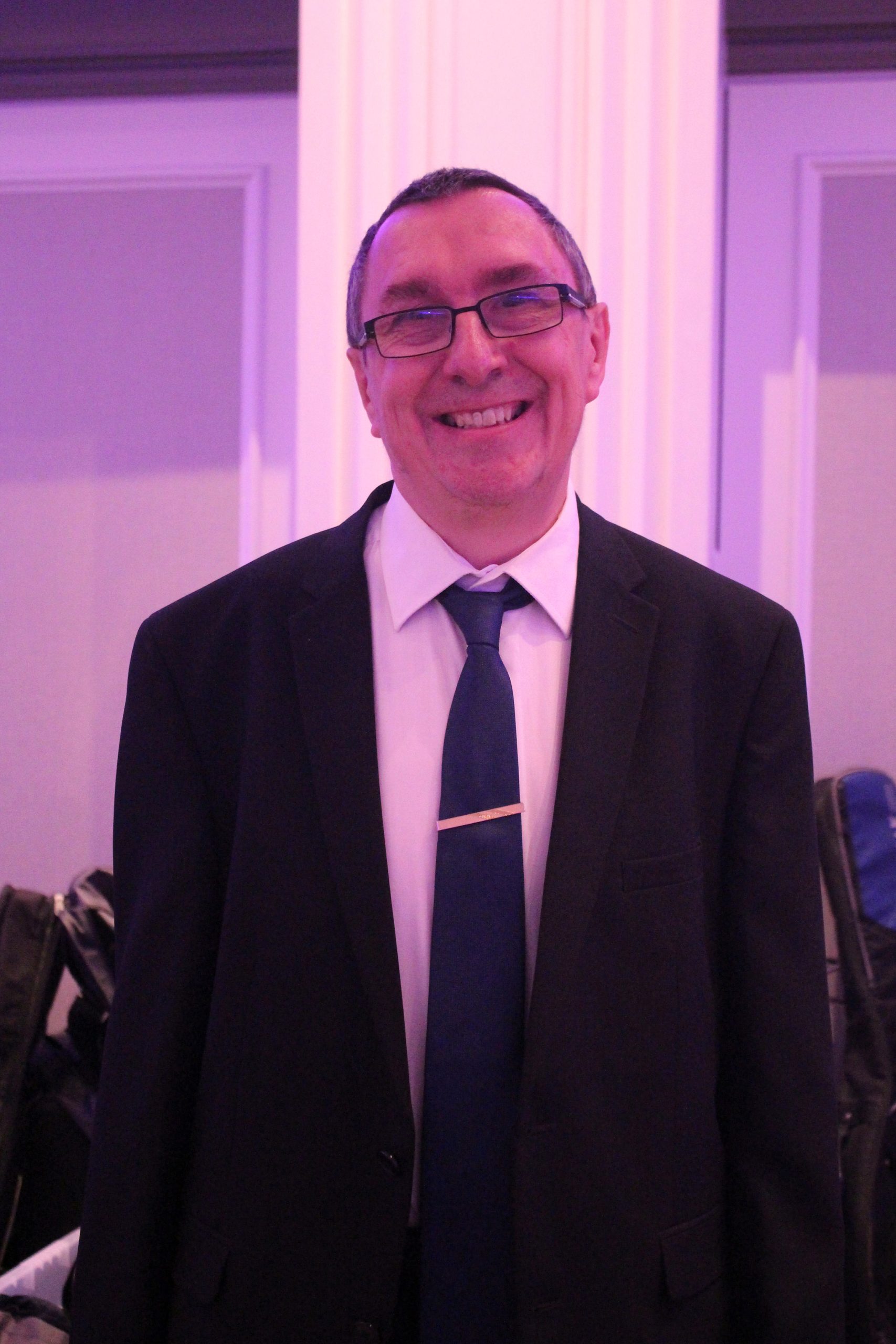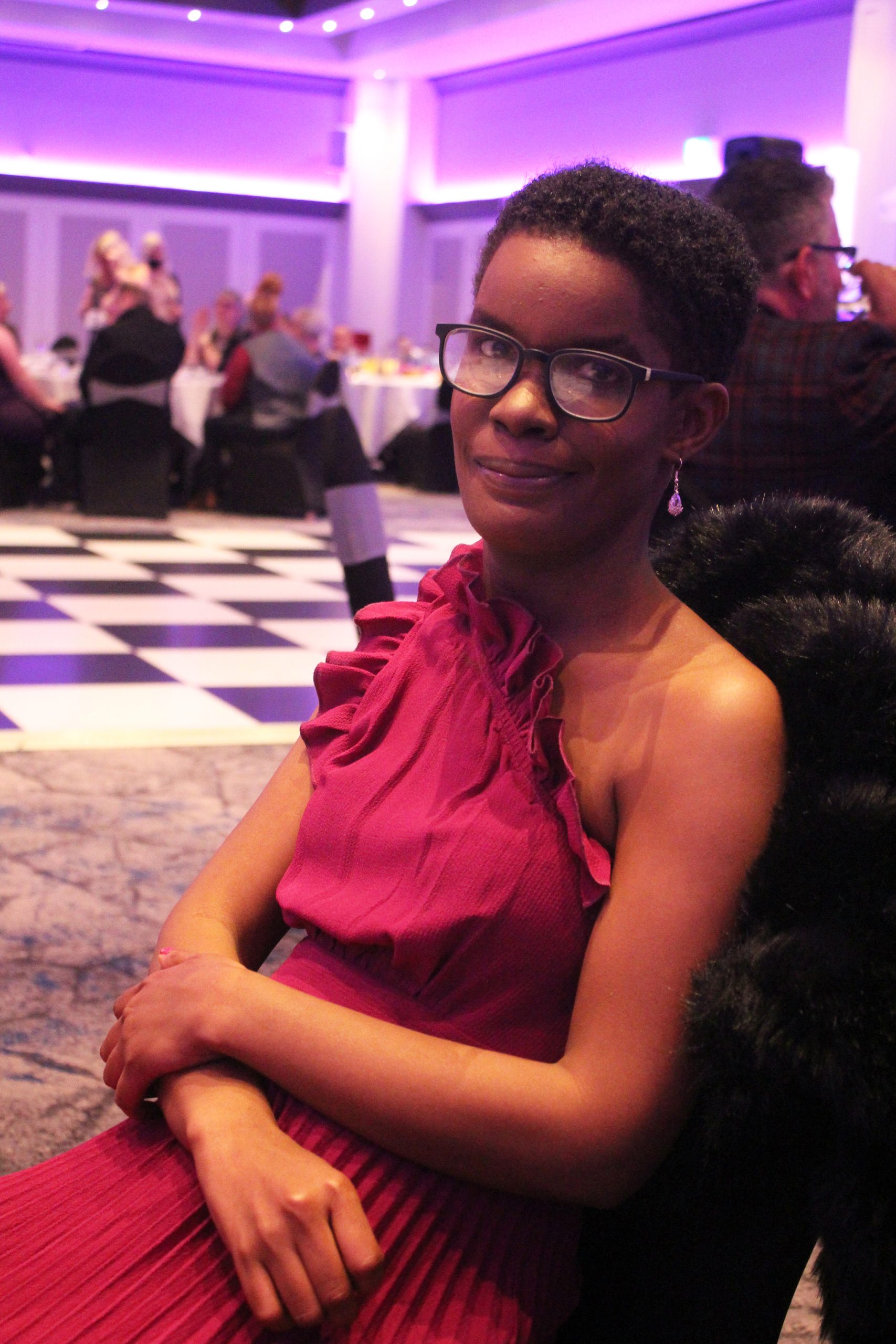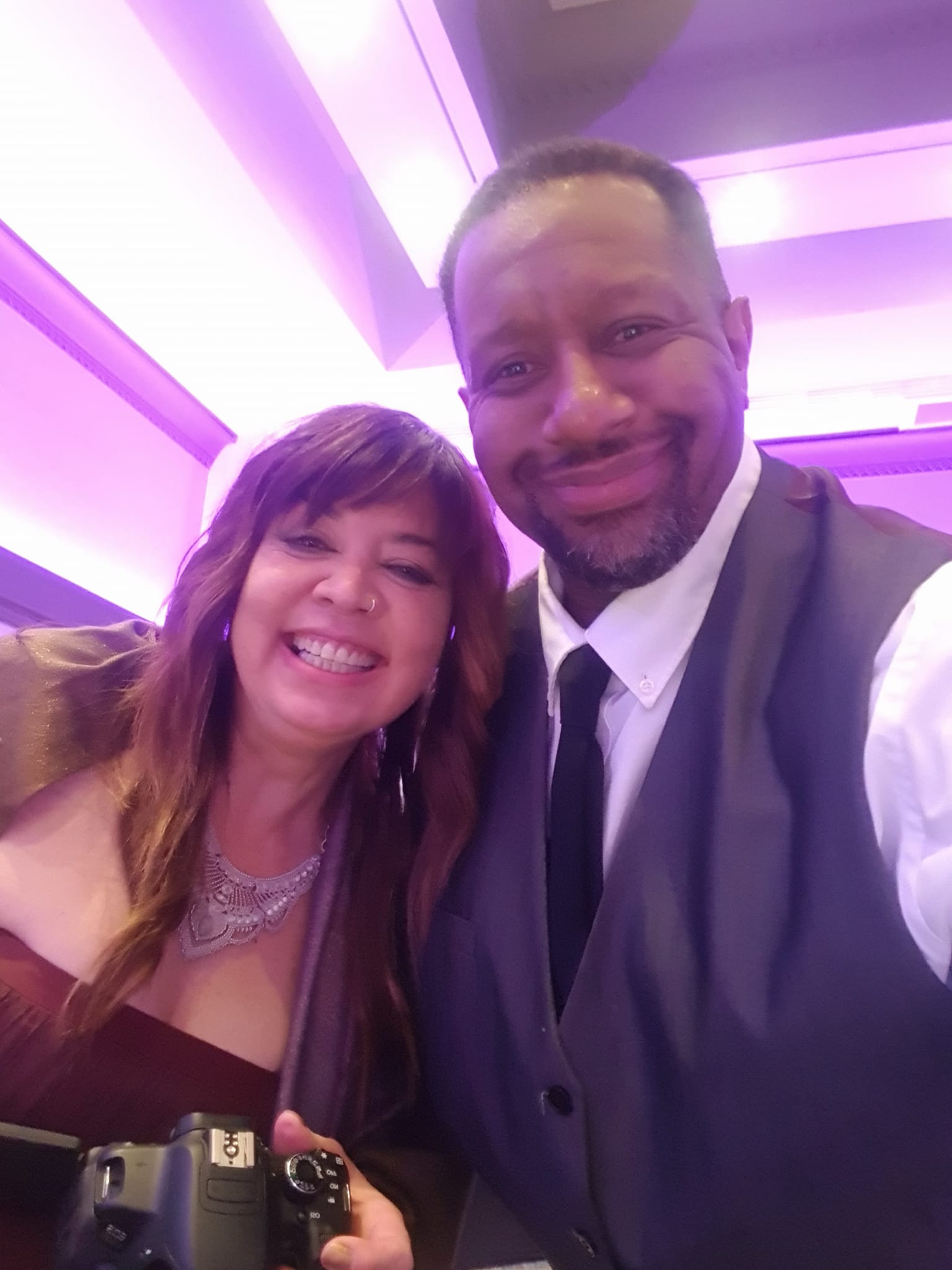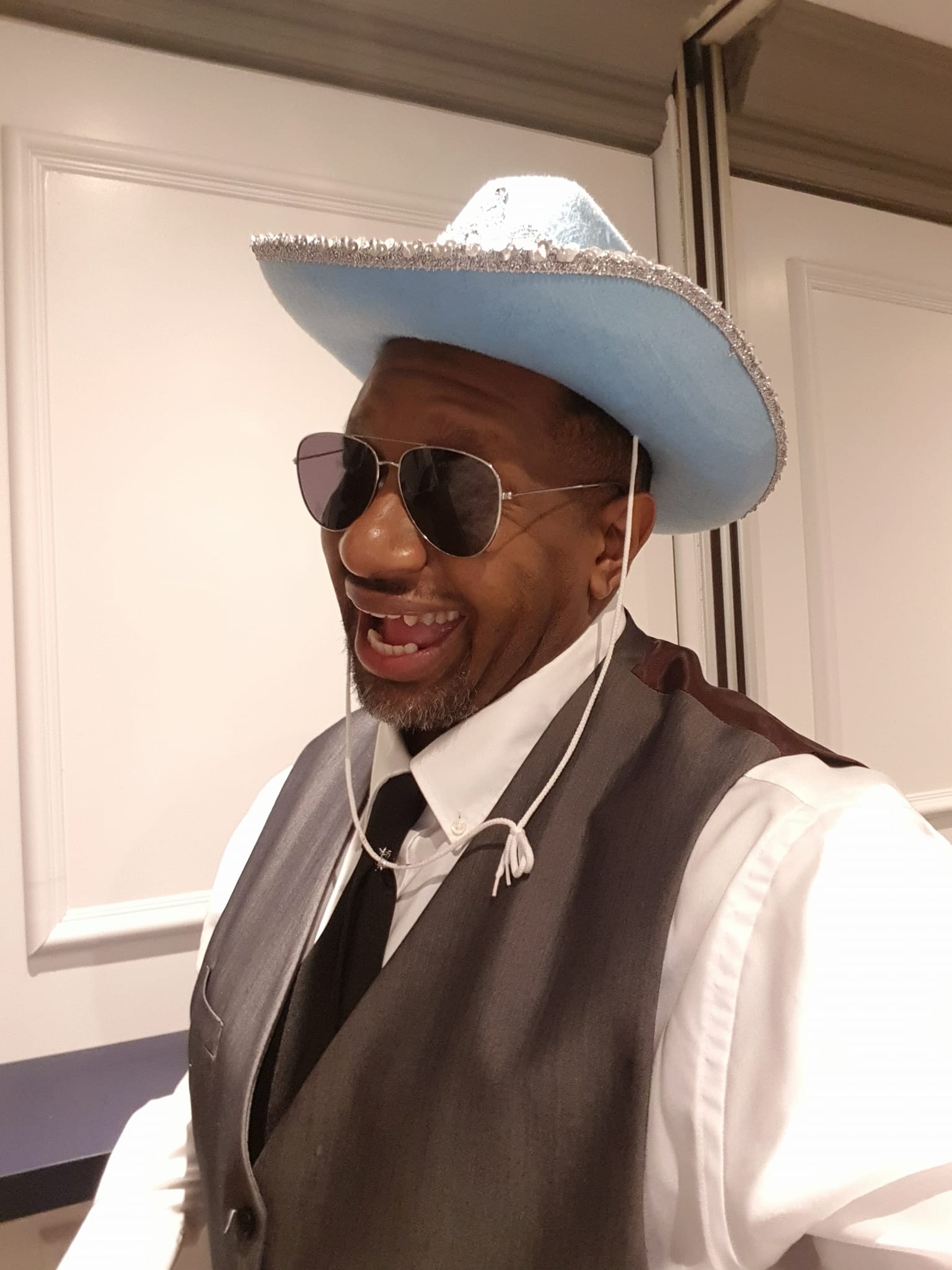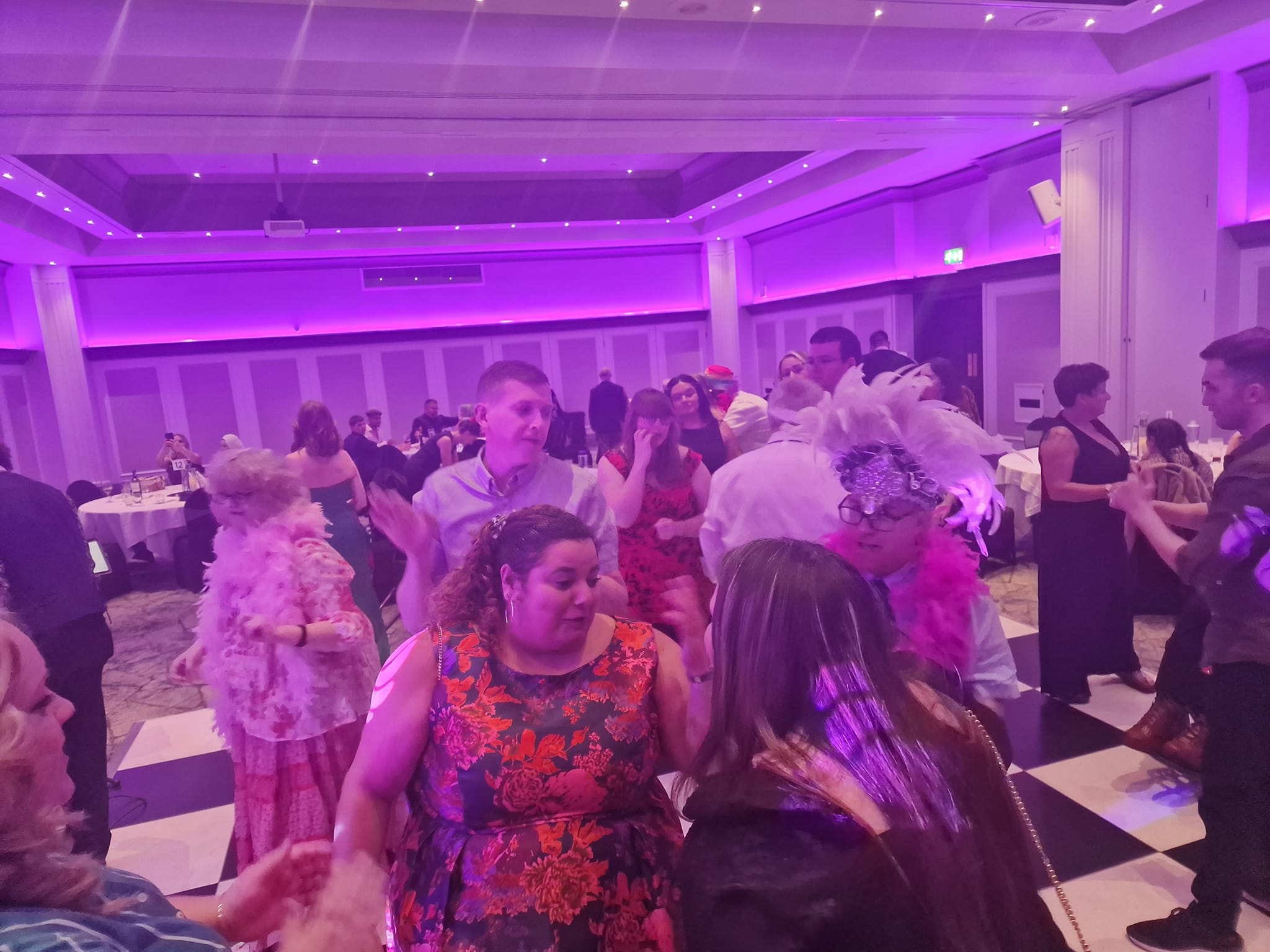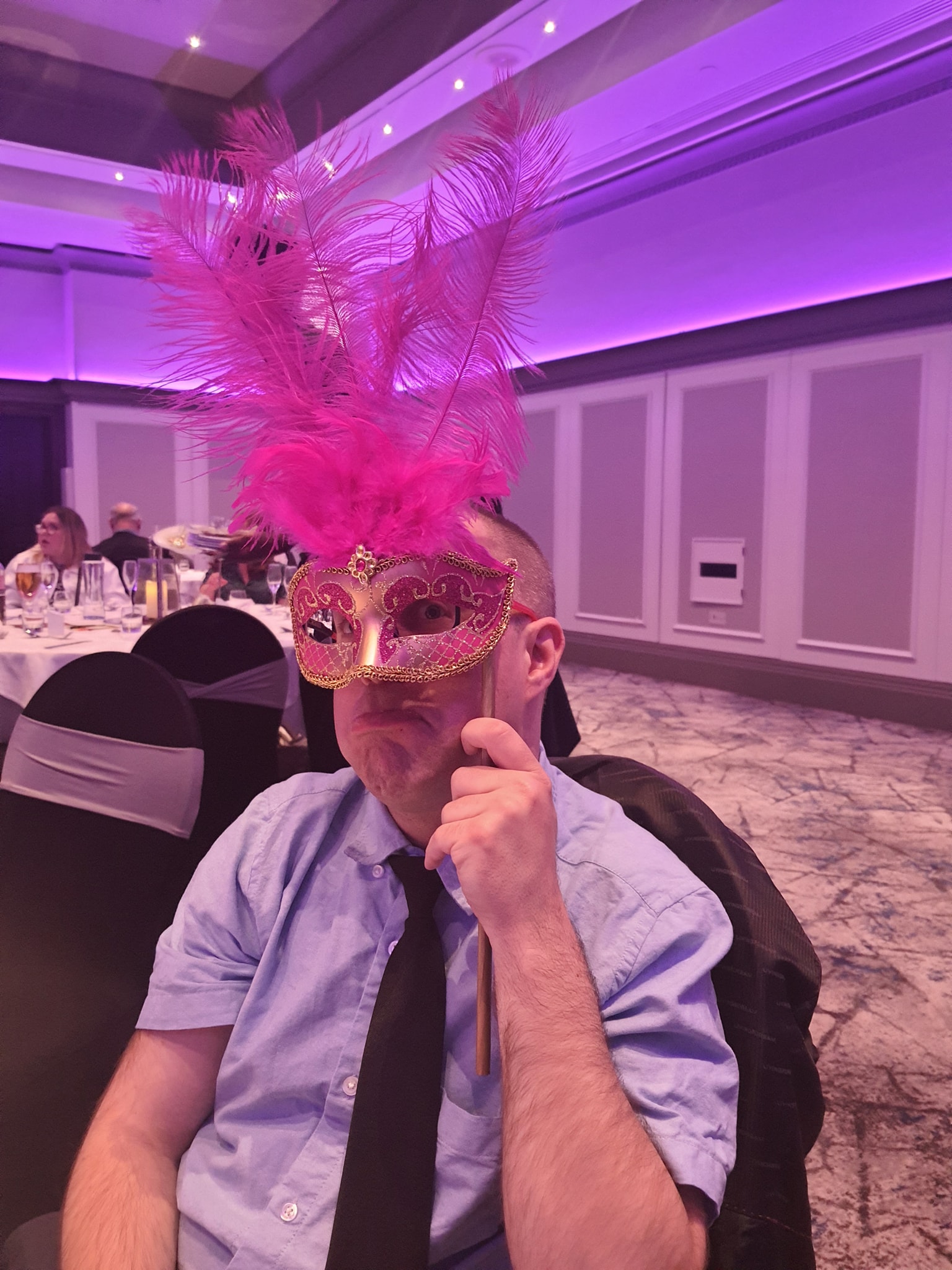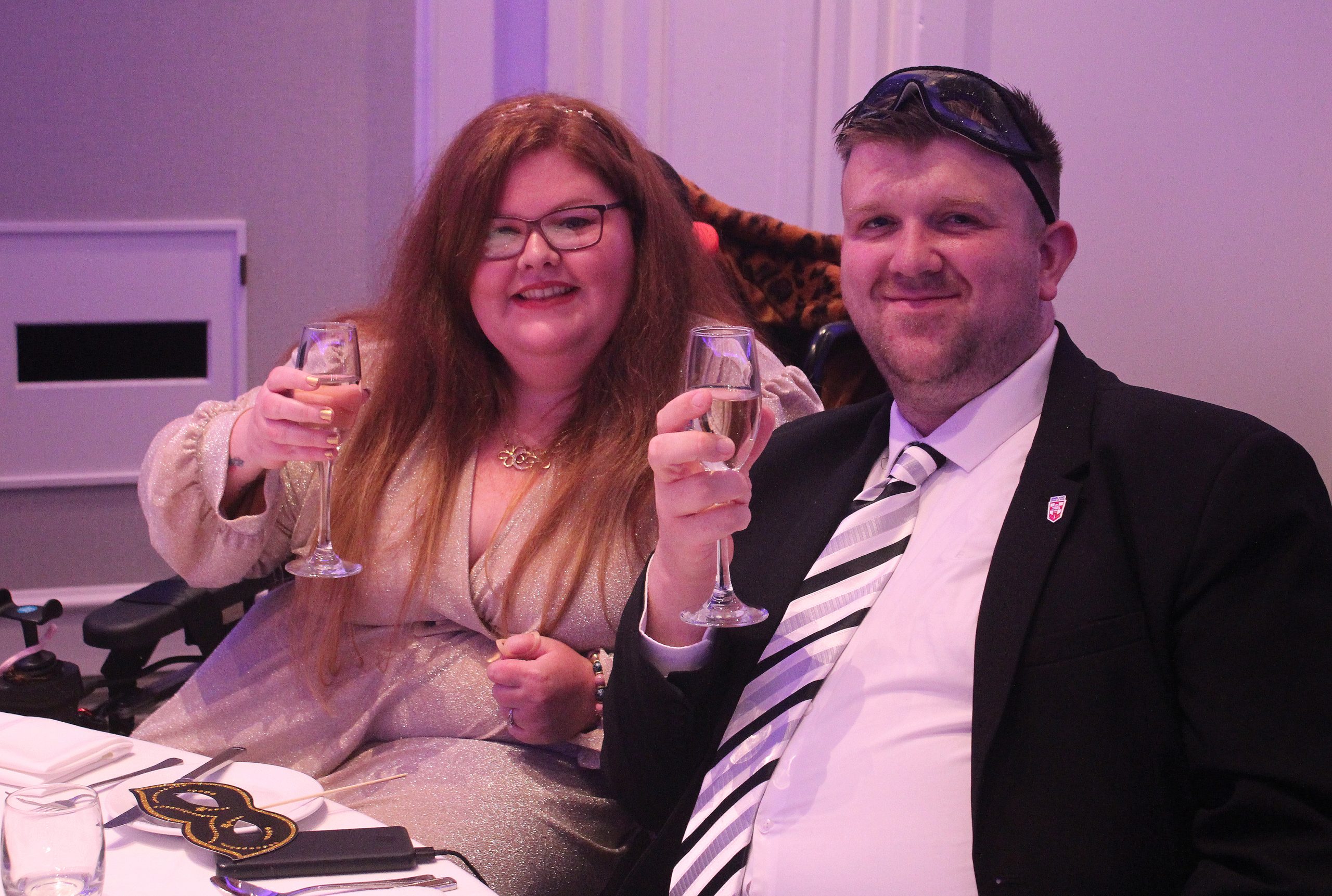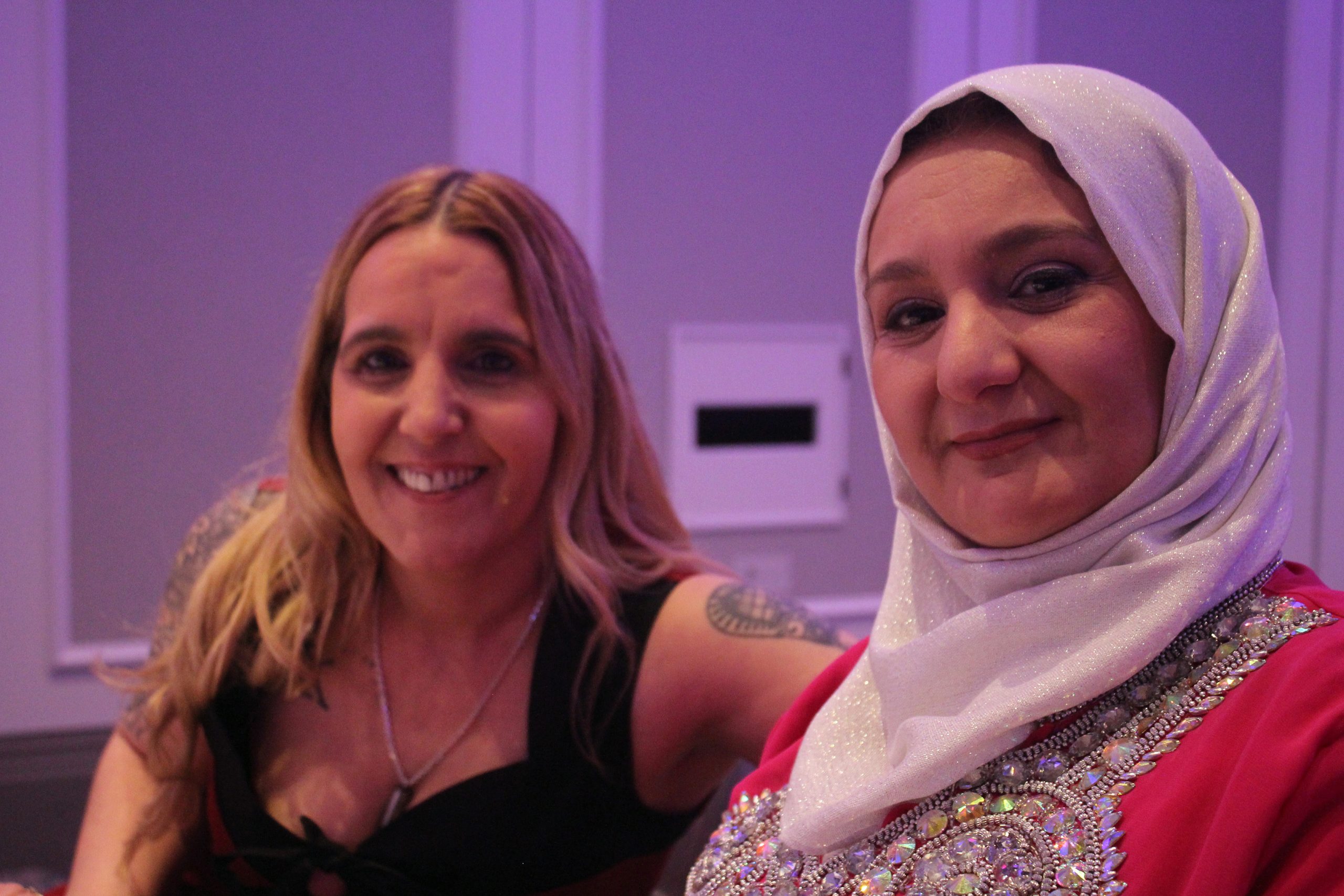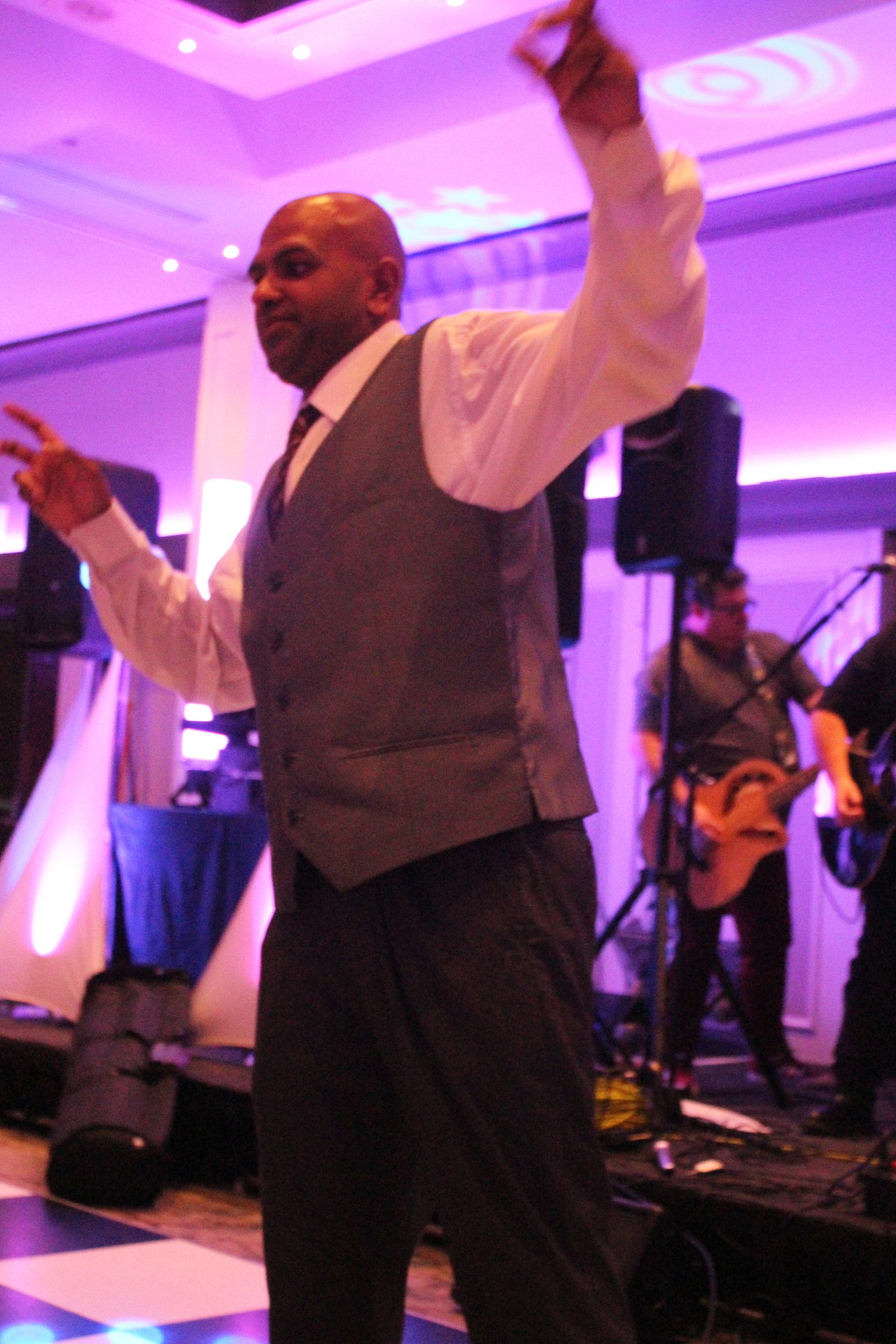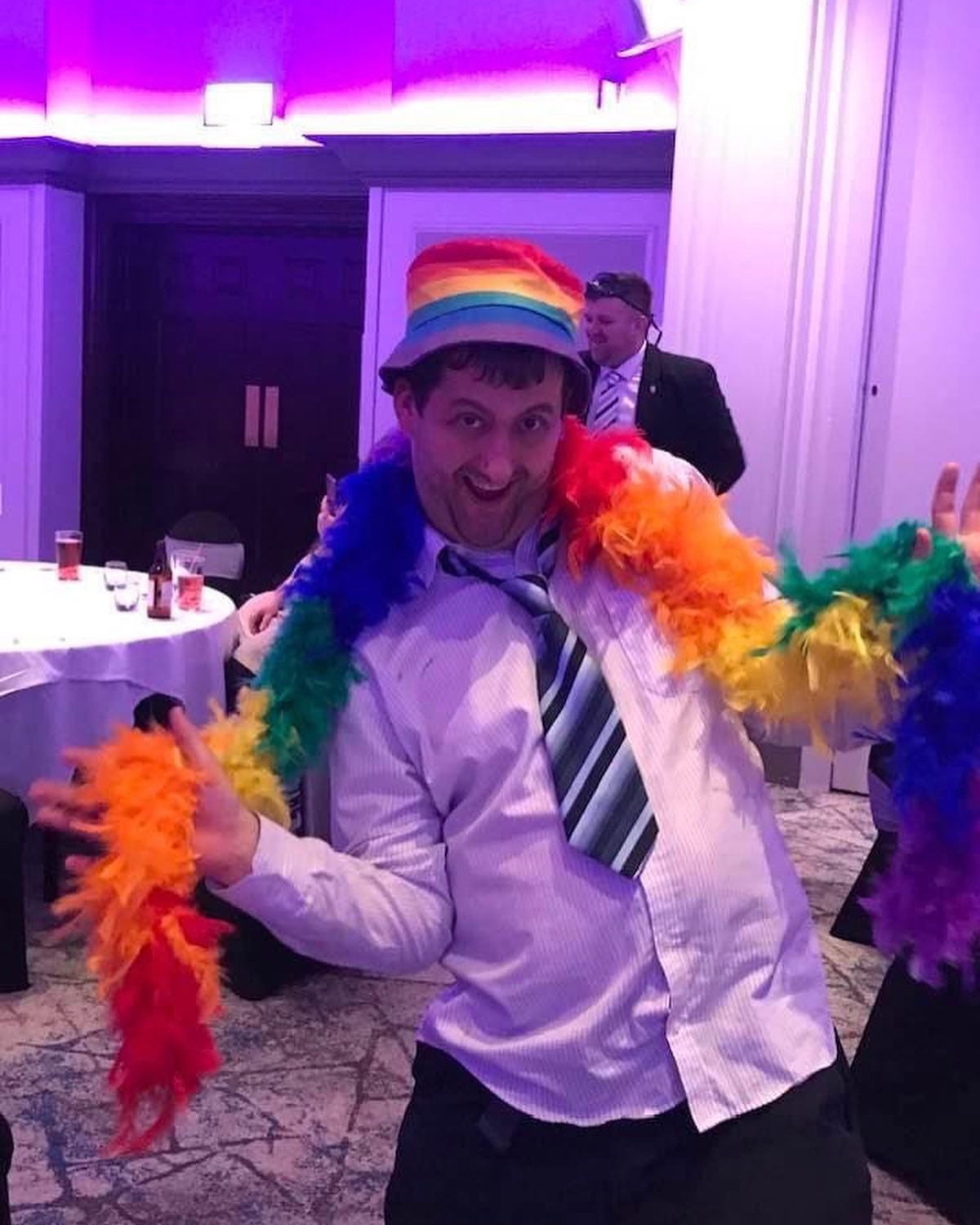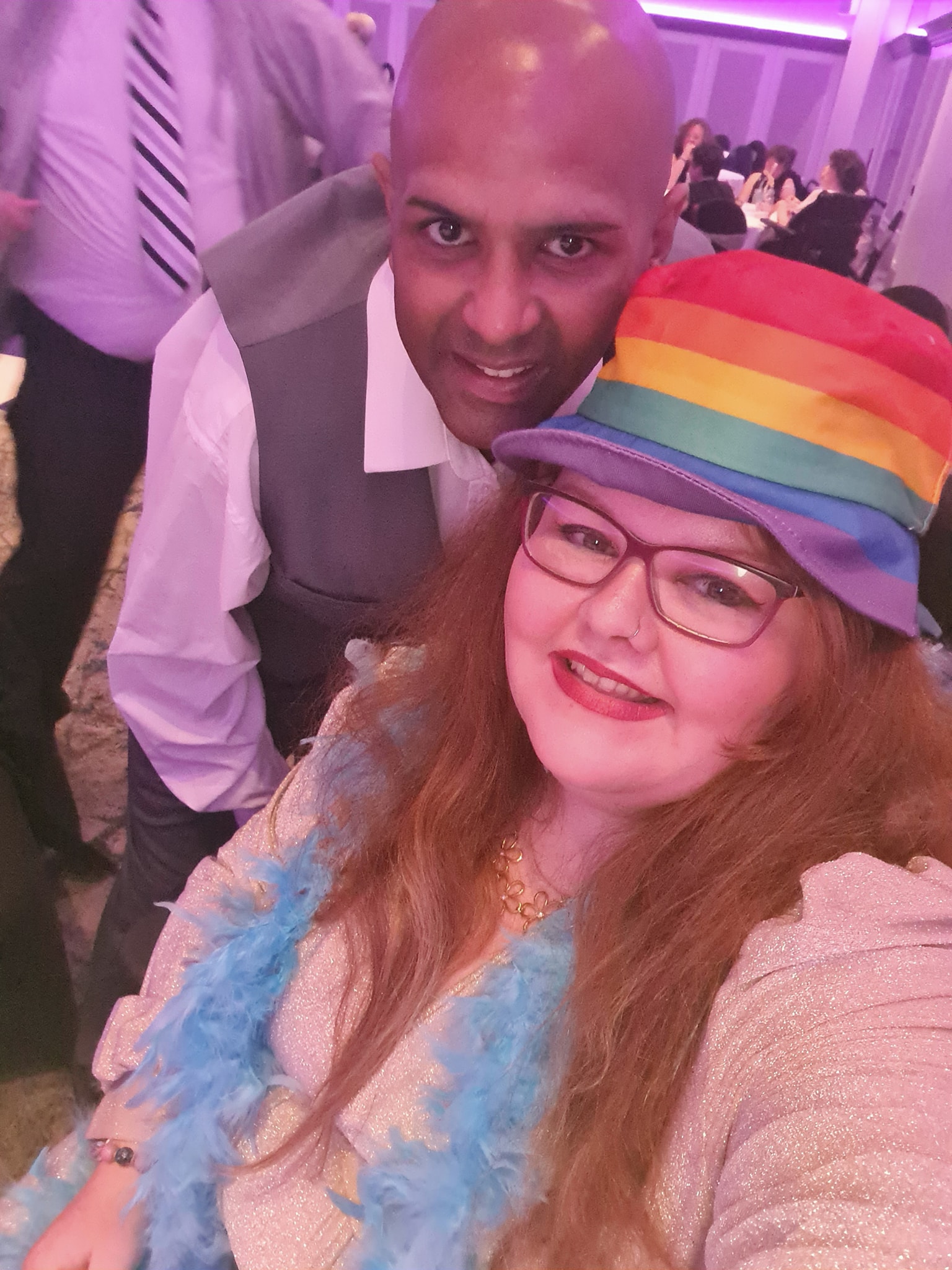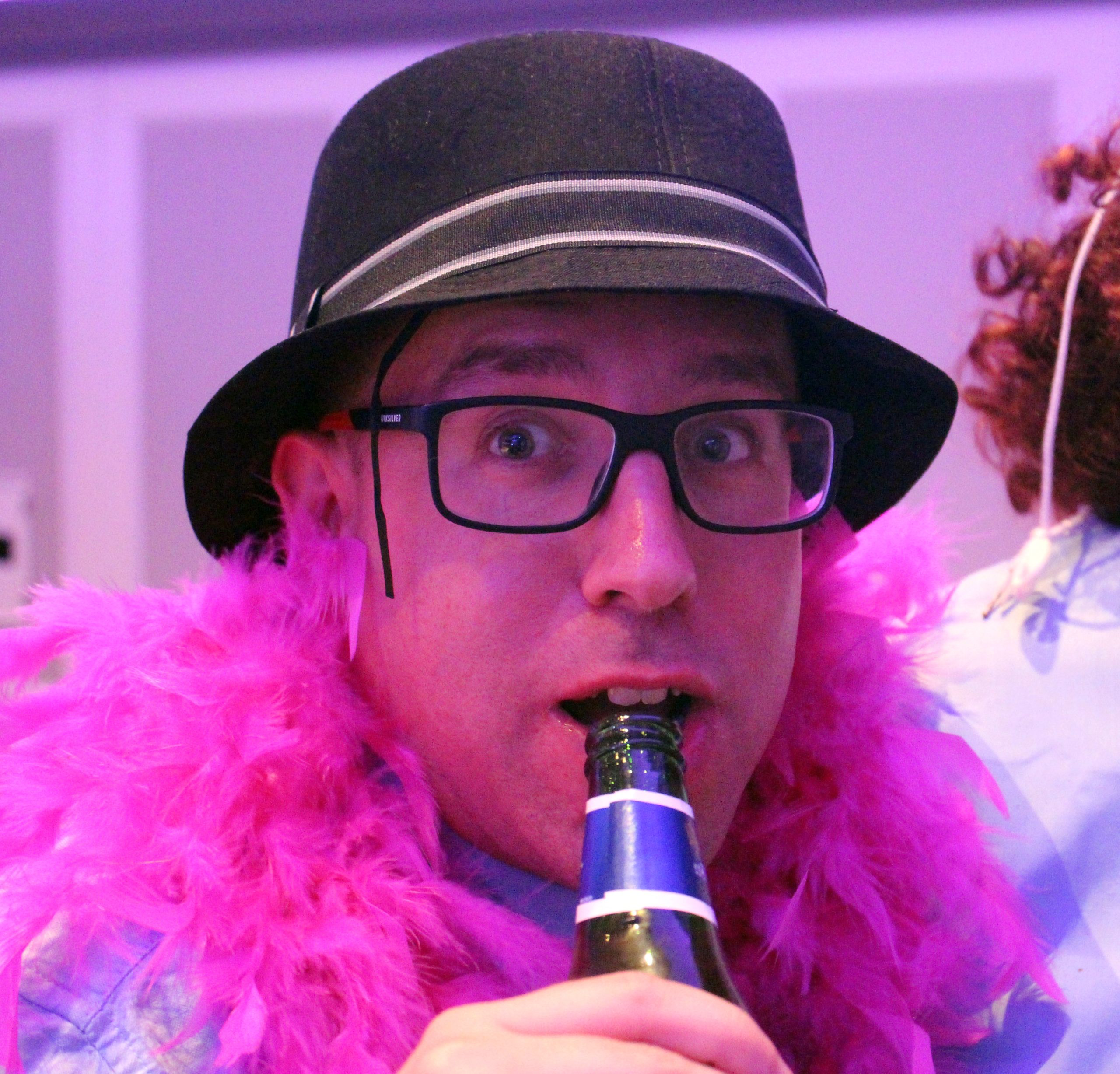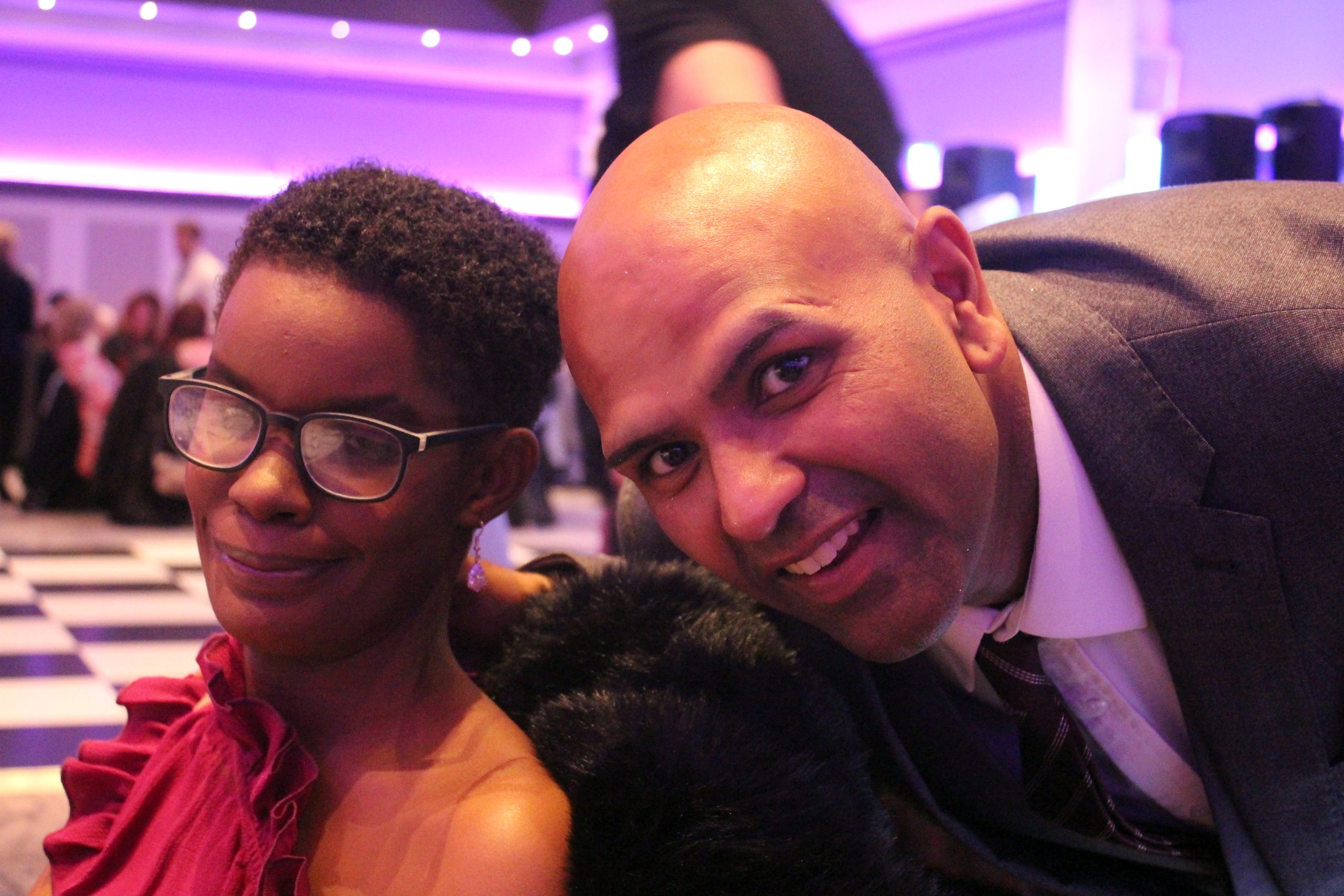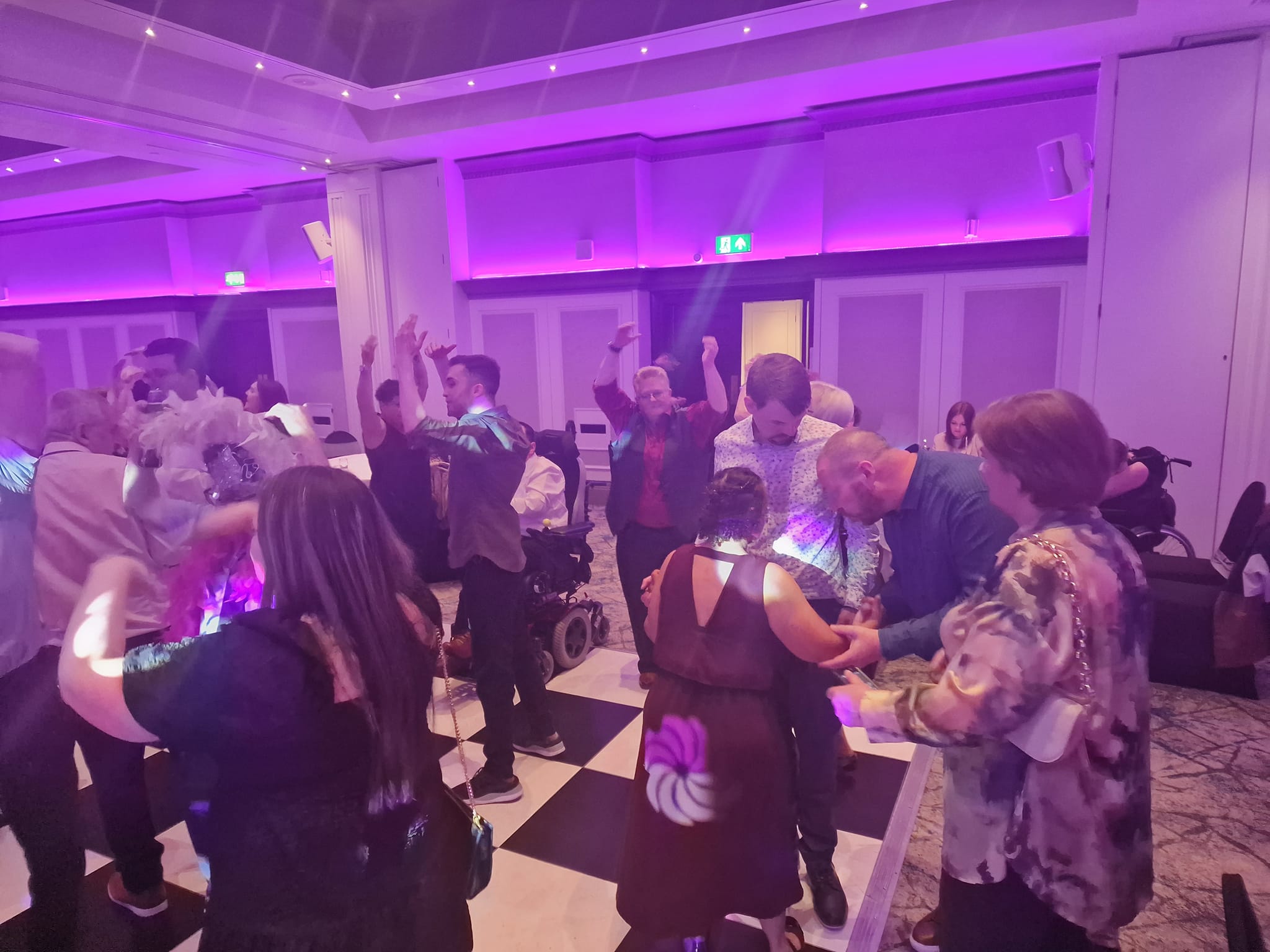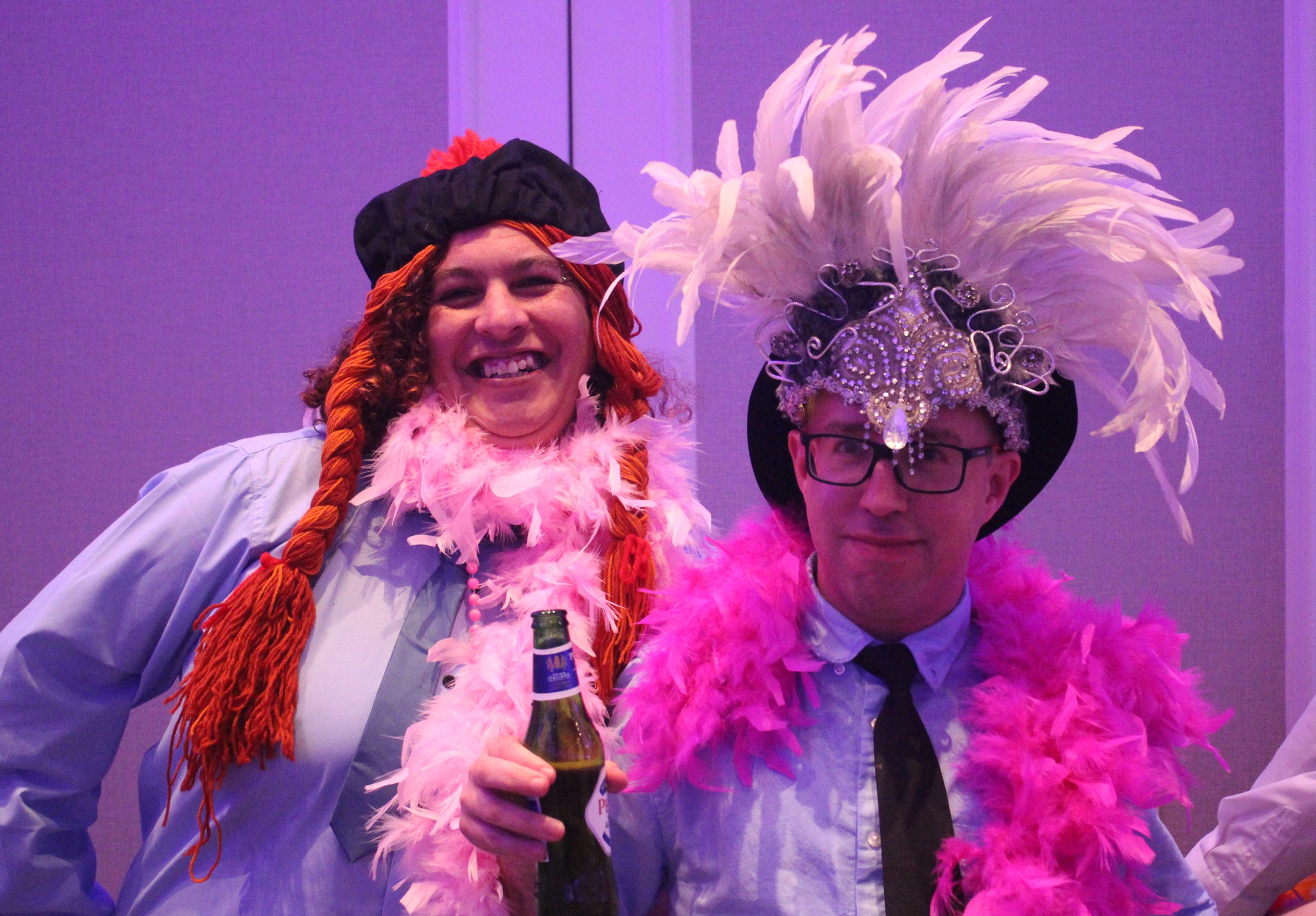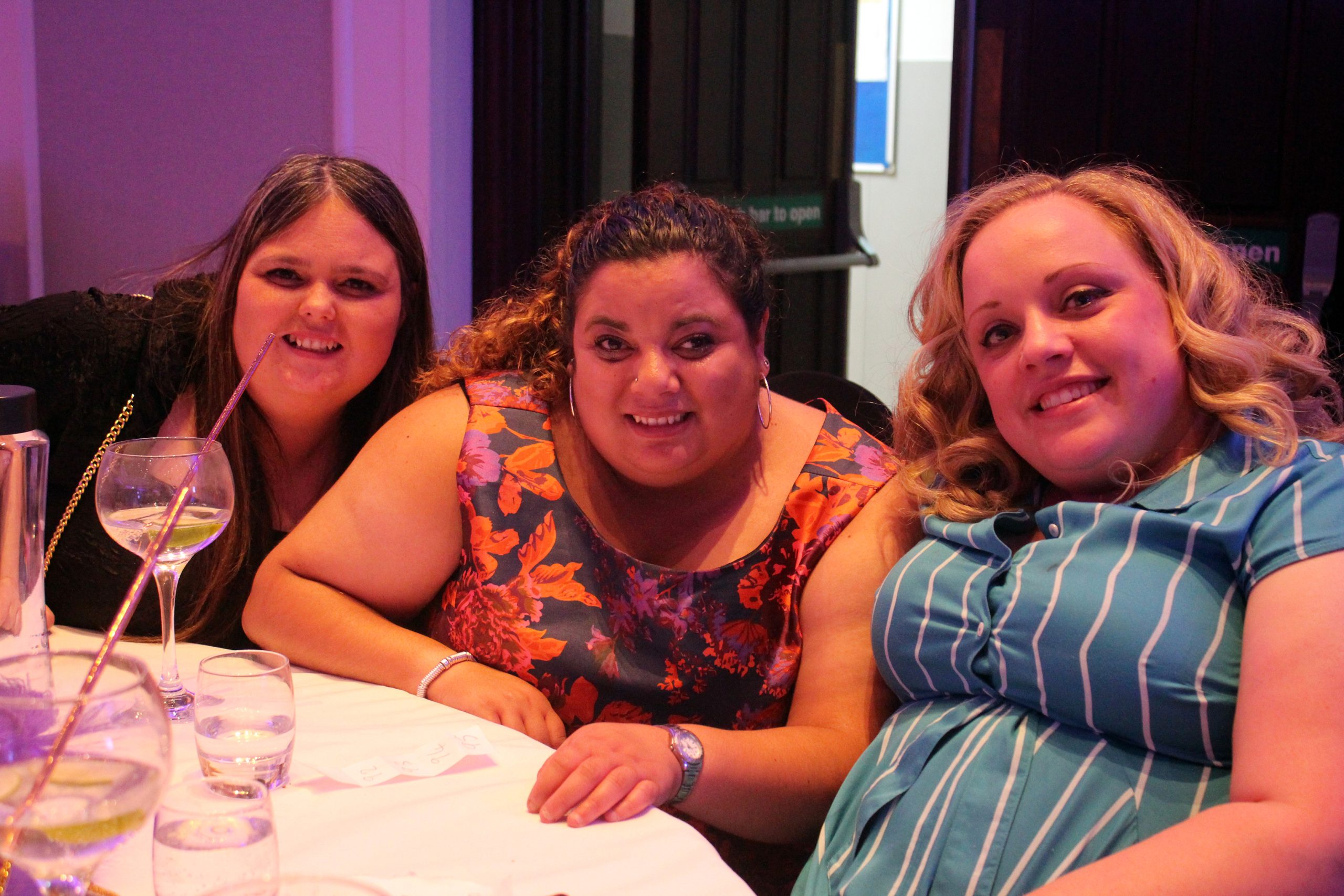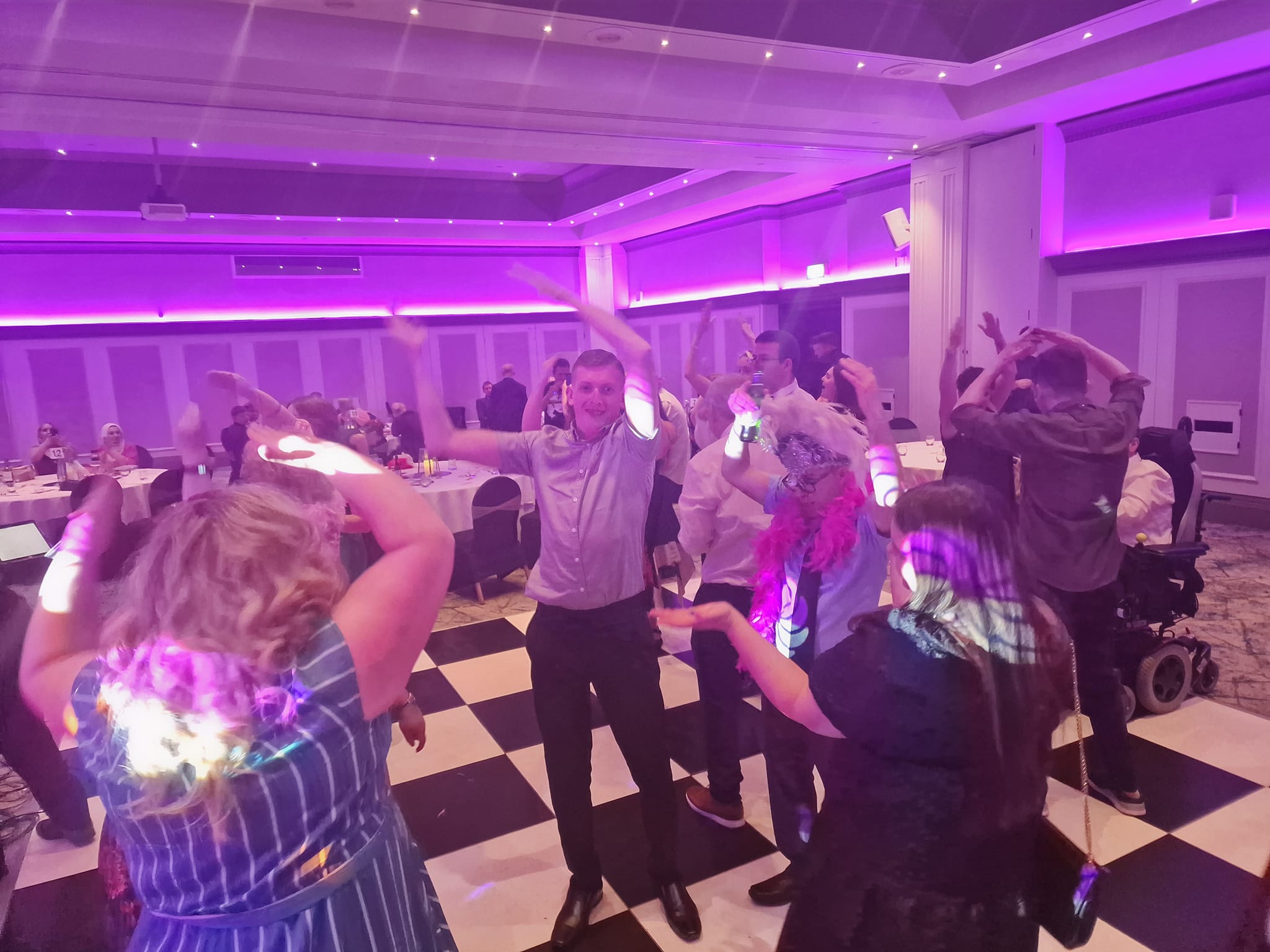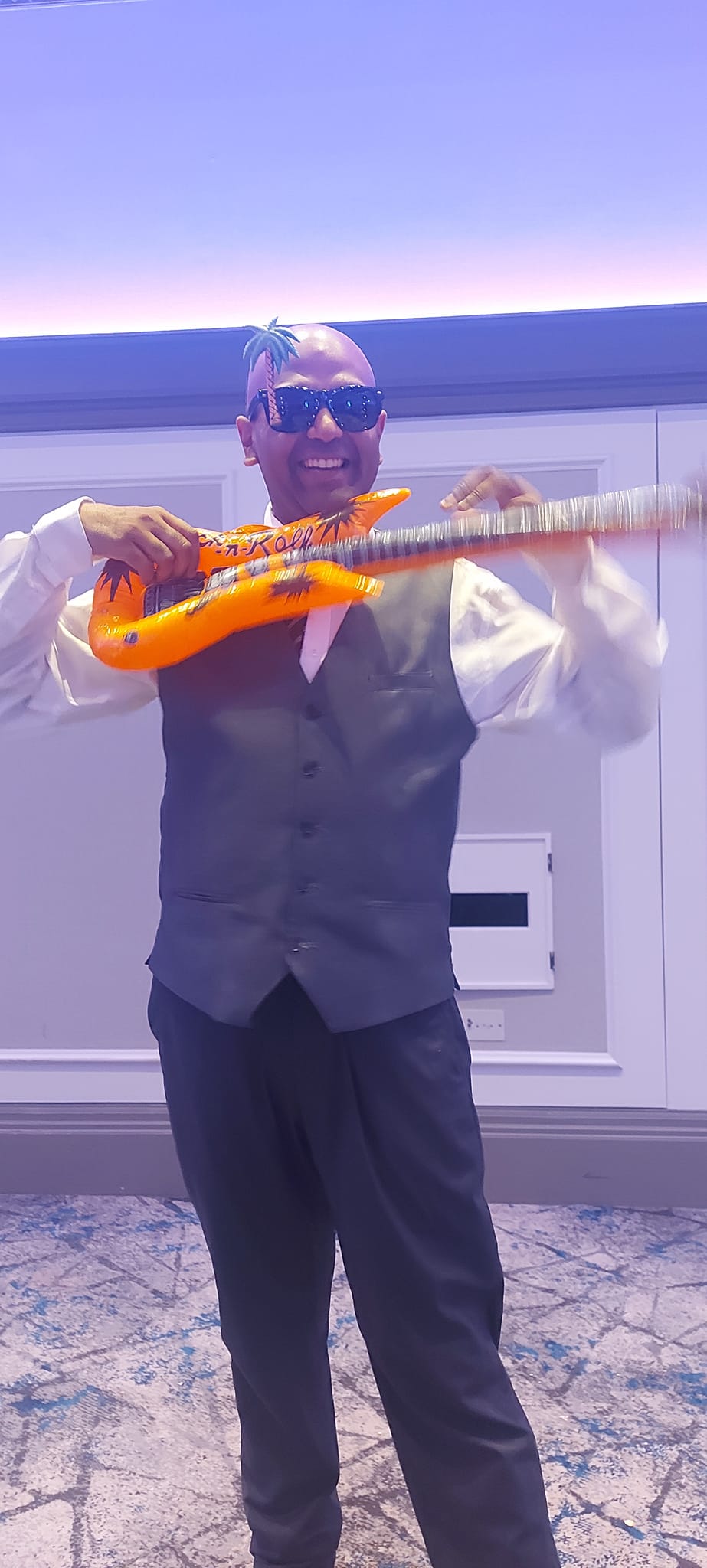 And Finally….
Thank you to everyone who helped organise, came along, drank, danced, donated, partied and got into the spirit of the evening. You have all helped us make a difference to the lives of our members and other adults with learning disabilities in Leeds by giving all of us a wonderful night to remember.